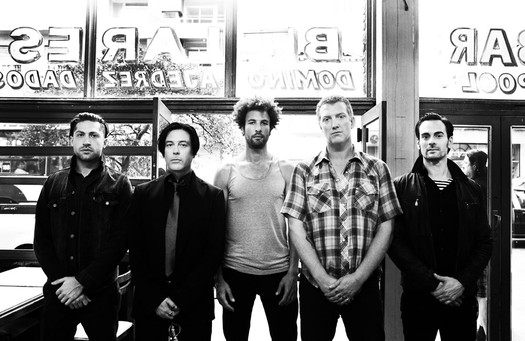 Rock band Queens of the Stone Age is set to play a show at The Palace July 13. Tickets go on sale this Saturday (April 19) -- they're $39.50 and up. (There's also a presale starting Wednesday.)
The band is touring in support of the album is released last year, ...Like Clockwork, which included contributions from Dave Grohl, Alex Turner, Trent Reznor, and... Elton John. The album got very good reviews.
Lucinda Williams
Also announced: Lucinda Williams at The Egg June 17. Tickets go on sale this Friday (April 18) -- they're $35 and up.
photo: Nora Lezano