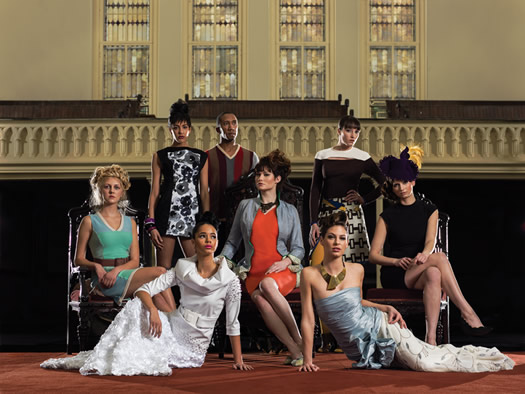 The Electric City Couture Fashion Show is back April 26. And this time it will be at Universal Preservation Hall in Saratoga Springs. Event blurbage:
The evening will showcase signature collections of six regional designers and will include roughly 55 male and female models on the runway. Targeted proceeds from this year's show will go to the ongoing restoration work of Historic Universal Preservation Hall, a year-round arts and community events venue located at 25 Washington St. in Saratoga Springs, N.Y. ...
A new edition to this year's show format will be the ability to "buy it off the runway" in a retail sales area that will be available both after the show on Saturday for show attendees and on Sunday, April 27, from 11 a.m. to 2 p.m. for the general public. This year's show will be a partnership between Proctors Theater of Schenectady, N.Y., Universal Preservation Hall and Electric City Couture. It is designed to highlight the strengths of the regional creative economy.
The show is at 8 pm on Saturday, April 26. Tickets are $15 and available online.
photo: 2014 Electric City Couture Designer Showcase Shoot - Shrine of Fashion. On location at Historic Preservation Hall in Saratoga. Photographer: James Pickett