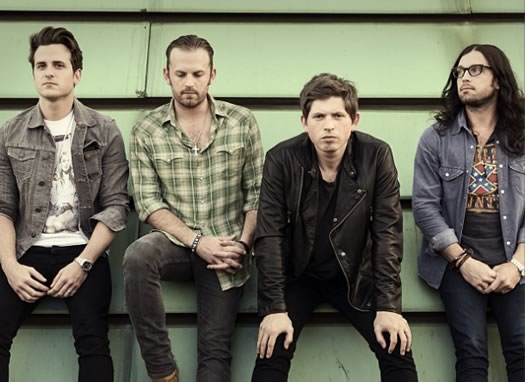 Rock band Kings of Leon will be at SPAC August 10. Tickets go on sale this Friday, April 25 -- they're $40 and up. (There will also be a lawn four-pack for $89, not including fees.)
For whatever reason, Kings of Leon seems like one of those bands that just sort of slowly, perhaps improbably, really, really popular -- "arguably the biggest band in the world" at one point, as a Rolling Stone article declared. They've sold something north of 16.5 million albums. Along to the way to becoming really popular they've gone from critically praised, to the sort of band some people like to not like. So it goes.
Anyway, Kings of Leon were last at SPAC in 2010. (They were set to play a show there in 2011, but that tour ended up being canceled after a show that went the wrong way in Dallas.)
The openers for the August 10 show at SPAC are Young the Giant, and Kongos.
Live Nation advertises on AOA.
photo via Kings of Leon Instagram