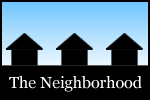 Among the topics in this most recent spin around the Capital Region's online neighborhood: signs of spring, the week in flowers, an almost collision, the Boston Marathon, gimlets at the hardware store, Dodge the Deer, New Haven pizza, Maine pot pie, the Tour de FroYo, fries in Cooperstown, tapas in Schenectady, fried pig intestine, spring items, spices, wine class, and traditions.

Spring springing: Amy shared her 21 signs of spring. Jackie posted the week in flowers. And Silvia shared some of her spring cleaning list.
Randal shared some of his frustrations -- and his hope for change -- after almost being hit on his bike.
Katelyn cheered at the Boston Marathon.
Albaniana and her kids visited FDR's home in Hyde Park. (And she tried to get a gimlet at the hardware store.)
Jen ran the Dodge the Deer 5k at Schodack Island State Park.
Jon took his family to New Haven for pizza. (OK, and to visit his mom.)
Chuck brought a pot pie back from Maine. (And he saw a moose.)
Daniel released the plan for the Tour de FroYo.
Fries made J+R stop at Council Rock Brewery in Cooperstown.
Albany Jane had fried pig intestine at Taiwan Noodle.
Zena stopped in for tapas at Cella Bistro in Schenectady.
Steve got a look at new spring dishes at Taste.
A trip to Penzey's at Crossgates inspired Emily to make ice cream.
Ashley took a wine class at the Wine Bar in Saratoga Springs.
And Rob on not screwing with tradition.