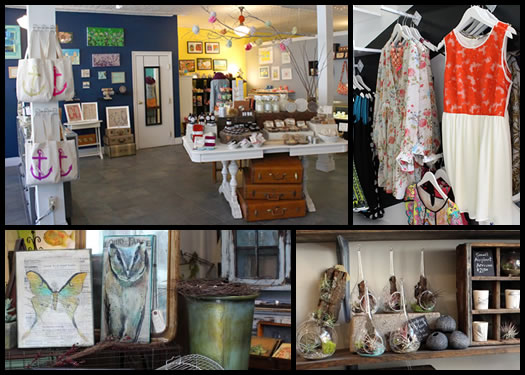 By Lauren Hittinger
I love to shop. But whenever I'm getting ready to buy more clothes, accessories, or housewares, I always end up at the malls or a big box store. It's completely ridiculous because I enjoy supporting local businesses, and there are so many wonderful places that are independently owned in the Capital Region.
I'm going to be highlighting some of these places to shop, starting with women's clothing and housewares in Troy.
Some Girls Boutique - 225 River Street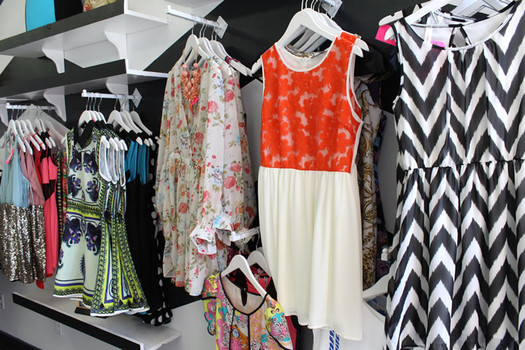 If Some Girls were a person, she would be your cool older cousin who you admired but your parents disapproved of. This shop is filled with young, edgy items and fun girly dresses. The accessories are certainly unique, with brash sayings and loads of hip sunglasses. They even have local gear with 518 and Troyalty-adorned tops and sweatshirts. The vibe is too cool for school, but the owners and employees have always been sweet to me. The prices are pretty reasonable with tops around $30 and up, and most full-priced dresses ranging from $50-$80.
Truly Rhe - 1 Broadway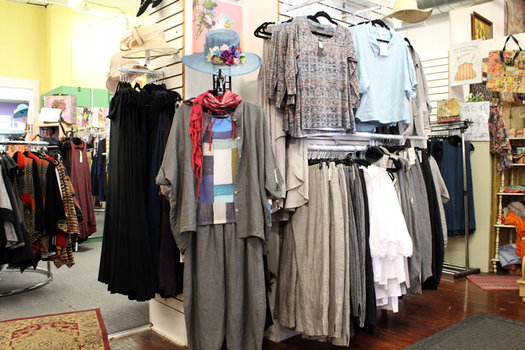 Truly Rhe, on Monument Square, is one of the largest retail locations in downtown Troy, and product covers every square inch of available space. My guess is that the offerings probably lean more toward the 40something crowd, but there is certainly something for everyone. I was impressed to see a plus-size section to appeal to even more people. Everything is funky and fun, with lots of bold patterns and prints. If you love clogs, you've got to stop by because the selection is insane. I also enjoyed all of the hats and fascinators, which would be great for summer in Saratoga. As with the selection, the prices vary a lot. On a recent visit most full-priced dresses were in the $70-$120 range, but many items were below that price, especially the well-stocked clearance racks.
The Shoppe - 160 Broadway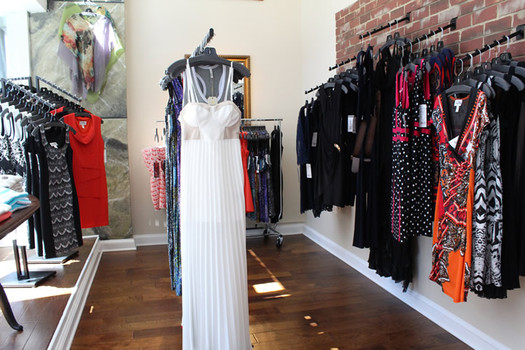 This is one of Troy's most recent clothing stores. The first location of The Shoppe is up in Saratoga Springs, but the Troy location has been open since fall 2013. Personally, I love the selection because it bridges the gap between trendy pieces and clothing to fit a grown woman's body. If you're in your late twenties through early forties interested in fashion, you'll be able to dabble in the trends while still looking age-appropriate at The Shoppe. The stock is constantly rotating for the seasons, which is great in a climate like ours. This spring they have maxi skirts and dresses, tops for work and weekends, and some more formal dresses. Most items are between $40-$90, but they often have sales on specific items, like jackets or handbags.
Counties of Ireland - 77 Third Street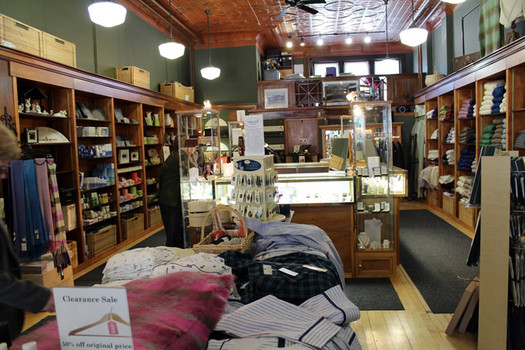 The first time I visited Counties of Ireland, I swore to myself I would return to purchase future gifts for my Mom. All of the items, besides being Irish, are very high quality. In addition to sweaters (duh), there are beautiful housewares, a small selection of treats and food, and lots of jewelry. If you're looking for a gift, especially if it's a claddagh anything, stop here first. The prices appear to run a little high, but you can't argue with the quality.
Anchor No. 5 Boutique - 288 River Street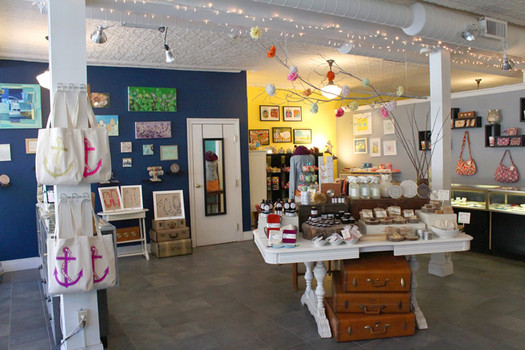 Anchor No. 5 is like every successful Pinterest project come to life. You'll need a few minutes to take in all of the different items including jewelry, handbags, hair accessories, baby clothes, greeting cards, and more. Just recently, Anchor No. 5 added makeup and household cleaner to the long list of items. And absolutely everything is made by hand by local artists and craftspeople.
Blue Bird Home Décor - 29 Third Street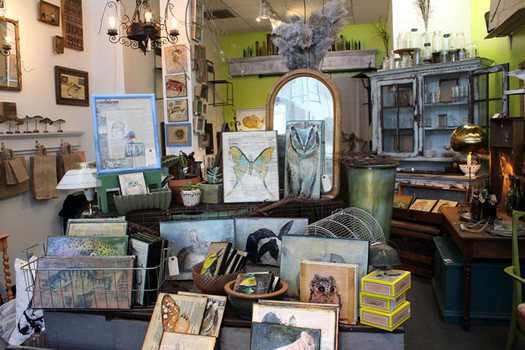 Another newbie to Troy, Blue Bird is a small space jam-packed with goodies. You'll be overwhelmed by all of the art, which is created by the shop owner's mother. But if art isn't your thing, try out the antiques, fancy candles, or jewelry. It's got kind of a rustic-meets-modern vibe, and everything is well-curated to fit. The prices seemed pretty reasonable to me, with items anywhere from $20 to $300, but I did just visit Hudson, where prices are insanely high.
The Botanic Studio - 282 River Street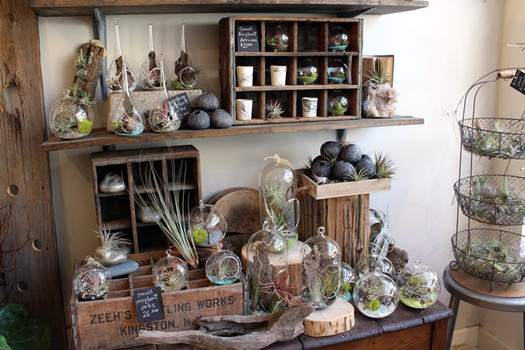 The Botanic Studio is everything I want to be: peaceful, fashionable, and effortlessly hip. Best known for its terrariums, this shop also carries a wide range of picture frames, jewelry, candles, and other household goods. It is the perfect location if you're looking to get a thoughtful gift for a stylish friend, especially if they like plants. Terrariums are going to cost you some cash ($50+), but I've found smaller gifts for $20 and under.
____
These shops are just the start in downtown Troy. There's also Dang That's Cherry for vintage goods, JK Bloom for some fancy jewelry, or Aurora's Boutique for gowns. That's not to mention Annick Designs or T + J Soaps.
Seriously, there's some good shopping in downtown Troy.
Lauren writes about shopping, crafting, and living well on a small budget at The Thrifty Ginger.
Earlier on AOA: The Frear Building in Troy is again open for (retail) business
Hi there. Comments have been closed for this item. Still have something to say? Contact us.