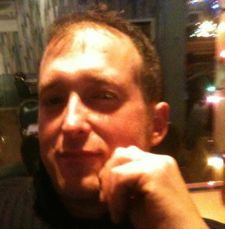 It's My Exit Monday on WEXT -- the day when one listener spends an hour sharing favorites
from their own music collection.
This week, Bill Olsen pulls some favorites from Bowie, Stevie Wonder and Steely Dan, among others.

Who?
I'm Bill Olsen. I live in Catskill and work in the Capital District. I'm originally from Yonkers, where I grew up with the greatest radio stations in the country. I've now found another great station here on 97.7 WEXT. I'm very grateful they gave me the opportunity to air a playlist from my collection.
I'm a carpenter/craftsman by trade for over 20 years.
Bill's taste in music:
I grew up in a house where my mother played doo-wop, Motown, and early classic rock. I inherited her tastes and expanded upon it.
"DJ" - David Bowie.
What a perfect song to start with!
"Master Blaster" - Stevie Wonder
I love all this man's music.
"Hypnotized" - Fleetwood Mac
My favorite era of Fleetwood Mac. And they still are one of the best.
"Handle Me with Care" - Traveling Wilburys
The Beatles are one of my favorite bands. George Harrison -- my favorite -- came up with one of the best super groups of all time.
"Showbiz Kids" - Steely Dan
I feel like a showbiz kid for this show!! I hope y'all enjoy!!
You can hear Bill's My Exit show Monday night at 11 pm on 97.7, Saturday at 8 am, or at exit977.org.
Here's how to schedule your own My Exit show on WEXT.
Hi there. Comments have been closed for this item. Still have something to say? Contact us.