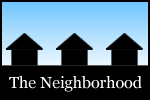 Among the topics in this most recent spin around the Capital Region's online neighborhood: the Albany Bear, nature, the Vermont City Marathon, a moment with horses, the inner lumberjack, a photo contest, Yankee Stadium, Rare Form Brewing, fast casual, friday night cookout, Natural Way Cafe, the Hudson Berkshire Wine and Food Festival, breakfast sandwiches, things uncontrollable, and shinney.
Rob and Silvia lamented the end that met the Albany Bear.
Jackie saved her camera -- and then shared some of her great local nature photographs.
Christine ran in the Vermont City Marathon. And Jona was there giving out hugs.
Ethan shared a stolen moment with horses.
Jon in Albany embraced his inner lumberjack.
One of Chuck's photos was a winner in the Tulip Fest Then & Now contest.
Stephanie on taking a baby to Yankee Stadium.
Ahead of last week's opening of Rare Form Brewing in Troy, the Fuj got a sneak peak and beer taste. Randal also stopped by the new brewery and enjoyed it.
Steve checked out the new Bellini's fast casual restaurant in Latham.
The Chopsticks Optional crew tried the new Friday Night Cookouts at the Cheese Traveler.
Jerry checked out the Natural Way Cafe in Guilderland.
Lorre shared some highlights from the Hudson Berkshire Wine and Food Festival.
A breakfast sandwich at Russell's Deli in Ballston Spa has Ashley on a mission.
Albany Jane ordered for the table at DeFazio's.
Amy on things uncontrollable.
And no shinney!
Hi there. Comments have been closed for this item. Still have something to say? Contact us.