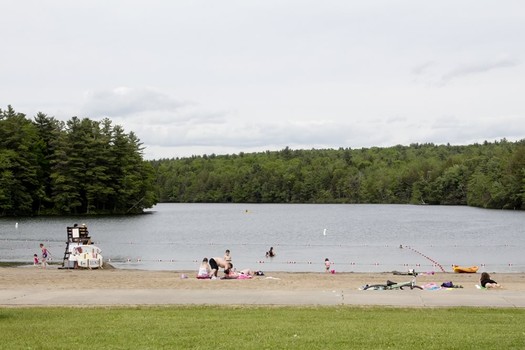 By Lauren Hittinger
I'm visiting local state parks this spring and summer and will be sharing the best parts of each spot. Last time it was Peebles Island. Today, we talk Grafton Lakes.
Grafton Lakes is the reason why I fell in love with New York State parks. While I've been impressed with some other spots, Grafton Lakes has the closest thing in this area to a real beach. That's not to mention the trails, boating, picnicking, and basically any other outdoor activity you can think of...
Location
Grafton Lakes State Park is located about 30 minutes east of Troy in the town of Grafton. It's an easy and pretty drive along NY Route 2, and is prefect for people living east of the Hudson.
The large parking lot has ample space.
History
The land that Grafton Lakes State Park sits on was originally owned by the city of Troy and was used for the city's water supply. It was established as a park in 1963 and opened to the public in 1971.
A recent addition to the park: the Dickinson Hill Fire Tower, which was restored in 2012. The tower dates back to 1924 and is on the National Register of Historic Places.
Grafton Lakes is also now part of the Rensselaer Plateau Forest Legacy Area, a designation that helps with land conservation. (The Rensselaer Plateau covers 164 square miles and stretches across many towns on the eastern side of Rensselaer County.)
Swimming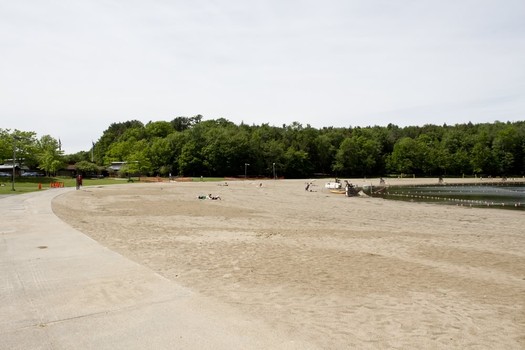 The highlight at Grafton Lakes, for me, is the swimming. There's a large beach along the biggest pond, Long Pond. When I stopped by this early June, the water was already warm.
There's enough space for many people along the beach, although it does get busy during the summer, especially on weekends. And yes, I did call it a beach. The ground is part sand, part mud, but it's the closest thing to a real beach in this region. (Trust me, I'm from the Ocean State.)
The beach has a few volleyball courts built in, and I've often seen people playing lawn games like ladder ball off to the side. It's also nice that lifeguards are on duty, and that some shade can be found on the edges of the pond. Not to mention that there's a snack bar open during high season.
Picnics and grilling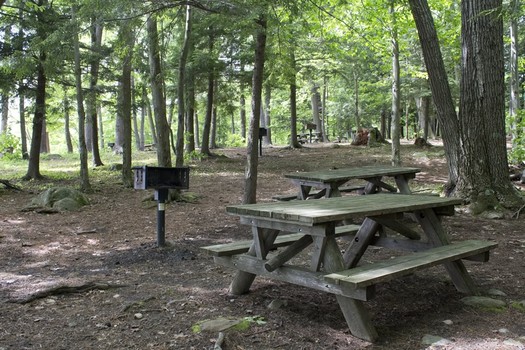 Grafton Lakes is not stingy when it comes to picnic facilities. There are dozens and dozens of picnic tables with camping grills throughout the entire park. For people planning a larger affair, there are a number of pavilions that can be reserved in advance, some with volleyball nets right near by.
Just bring your garbage bags because Grafton Lakes is carry-in, carry-out.
Boating and fishing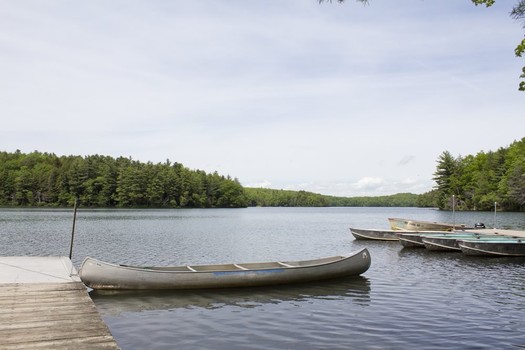 Grafton Lakes State Park includes access to six different lakes/ponds/reservoirs, so it's no surprise that boating is big there. You can either bring your own canoe, kayak, rowboat, or rent when you arrive. (Motors are allowed on three of the bigger ponds, but electric only.)
Apparently you can go after rainbow trout, brown trout, perch, and bass when fishing on the various ponds.
Walking and hiking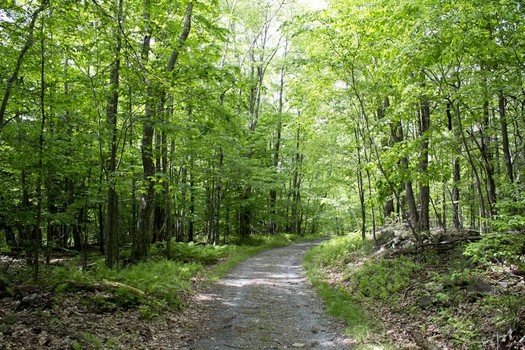 I love a good nature walk after lying out on the beach, and Grafton Lakes happily obliges. There's a wide range of difficulty in the trails, but don't worry, they're all labeled. The park even has a few very basic, handicap-accessible paths.
You really can decide to go on an easy quarter-mile stroll, or a 5+ mile trek through the woods. I'm more of a leisurely stroller, but I have seen people doing trail running.
Other notable things
+ Grafton Lakes has multiple playground areas, all with modern equipment. Stray from the main parking area to one of the other picnic sites for a bit of variety in play areas.
+ If you're into birding, bring your binoculars. The park contains a bird conservation area, so there's plenty of opportunity to see diverse species.
+ The park hosts lots of events throughout the year, including yoga in the park, star watching, fishing clinics and more. Some programs are free, and some have a small fee.
Fee
When swimming is open, and after June 24, it is $8 to enter the park. Renting the pavilion shelters or boats is extra.
If you're planning on visiting a lot of state parks this summer, I highly encourage you to buy the Empire Passport park pass, which allows unlimited entry for $65 a year.
Lauren writes about shopping, crafting, and living well on a small budget at The Thrifty Ginger.
Find It
Grafton Lakes State Park
100 Grafton Lakes State Park Way
Grafton, NY 12082
Hi there. Comments have been closed for this item. Still have something to say? Contact us.