Check it out: "The Making of the Mall," a short documentary produced in the 1960s and 70s about the creation of the Empire State Plaza. The doc includes film of downtown Albany before the ESP, scenes of the area being razed, and shots of the buildings under construction. It really puts the scale of the ESP into context.
From the narration:
The promise of the mall was magnificent. The reality discouraging. Ninety-eight acres of devastation, dust, and debris loomed more like the aftermath of war than urban renewal.
Violent legal and political wrangling had been in evidence from the outset concerning the feasibility and value of this grandiose project. 6800 residents and 350 small businesses had been displaced with no housing planned for their relocation and, it seemed, no concern for their future.
And then later in the doc...
Though the years that went into making the mall were often painful, especially for longtime residents who had seen their homes, their schools, and their churches obliterated to satisfy the ego of one man, today they are proud of what they once called Rocky's Folly. But which has transformed a 300-year-old Dutch town into the most spectacular capital in the country.
We came across the film via Carl, who in turn found it via the Albany... The Way It Was FB group. As Carl notes of the film:
Not entirely sure what year it was from, but it appears to have been the work of Helen C. Welsh, a school librarian, library studies instructor, and serious amateur filmmaker whose other gems, such as the story of the Tulip Festival, we can only hope to uncover.
The film is about 17 minutes long and well worth a look. We've pulled a few screengrabs to give you a sense of what it includes -- they're after the jump.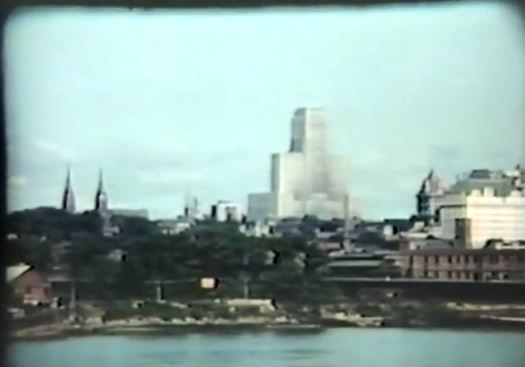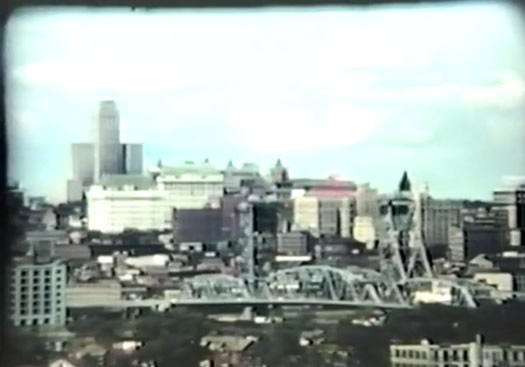 The old Dunn Memorial Bridge.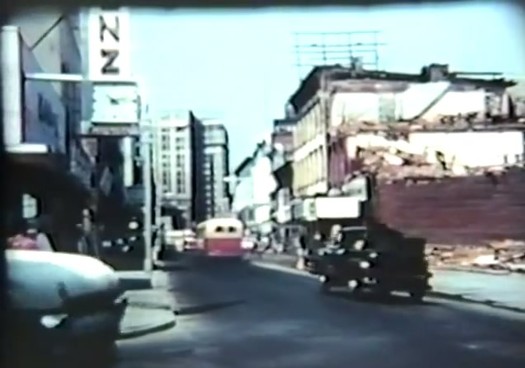 The area razed for the ESP. That's the Cathedral of the Immaculate Conception in the background.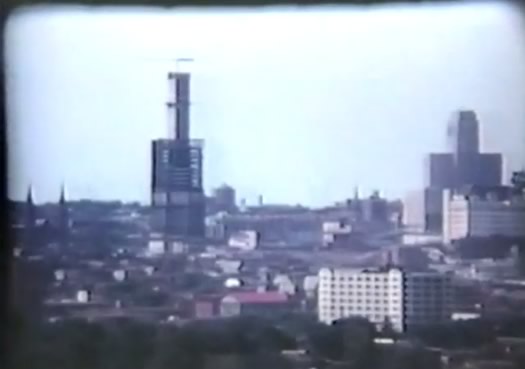 Albany skyline during the Corning Tower construction.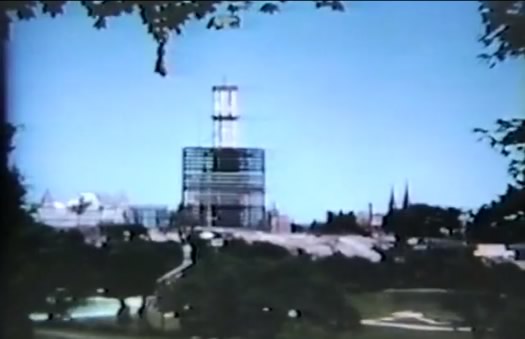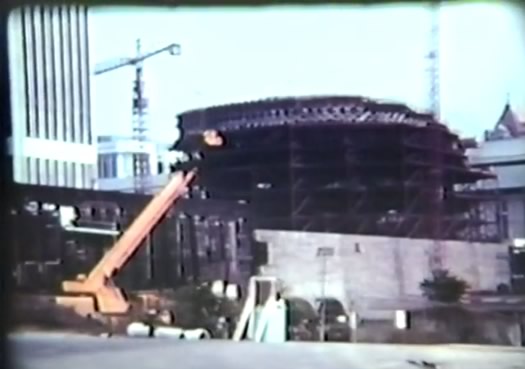 Construction of The Egg.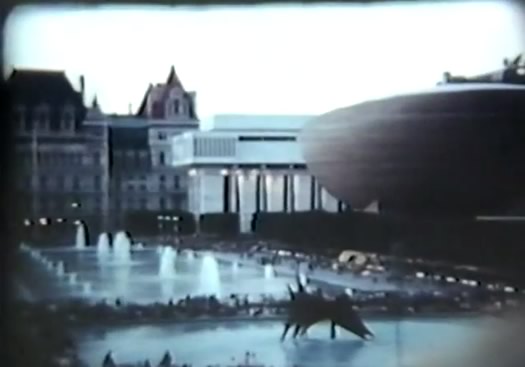 A Fourth of July celebration after completion.
Hi there. Comments have been closed for this item. Still have something to say? Contact us.