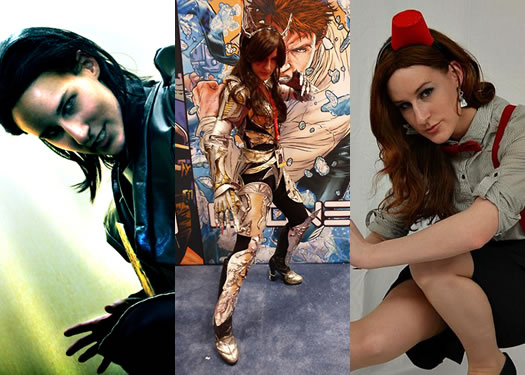 The Albany Comic Con is this Sunday at the Holiday Inn on Wolf Road. And in addition to all sorts of exhibits and artists, there will also be fans dressed up in costumes depicting some of their favorite comic book or video game characters.
This sort of costume play -- cosplay -- has become a big part of conventions. So we thought it'd be fun to talk with Jen Wicks about it. The Troy resident has been cosplaying for more than a decade in a variety of elaborate and detailed costumes.
As she told us this week: "It's amazing what you can learn about yourself while you're being someone else."
For people who aren't familiar with cosplay, what's the best way to describe it? How does it differ from, say, dressing for up Halloween?
The term cosplay is a portmanteau of "costume" and "play". Though the term originally referred to Japanese anime and video game costumes, its definition has been broadened as of late. It's now commonly used to refer to a person dressing up as a character from pop culture, usually at a convention, but sometimes for photoshoots or meetups as well.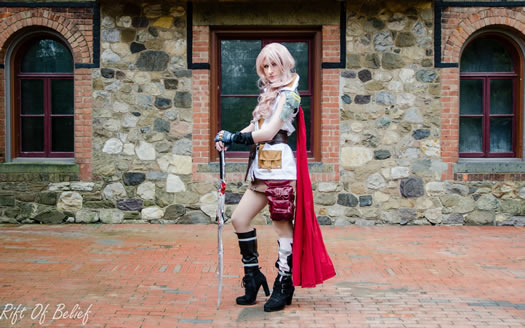 As Lightning from Final Fantasy XII.
Many people make their own costumes and props. It's a fun and creative way to pay tribute to a character or piece of media that someone enjoys.
How did you get involved with cosplay?
About twelve years ago I had heard about a convention at RPI from a friend. We decided to quickly put together costumes from our favorite video game at the time. The costumes weren't well constructed by any means; we had pretty much taken stuff from our parents' closets! We had such a fun time at the convention and met so many like-minded geeks and costumers that we were hooked instantly.
I think we enjoyed the environment because it was a sort of safe zone for the nerdy kids. No matter what you were interested in, someone there shared that love.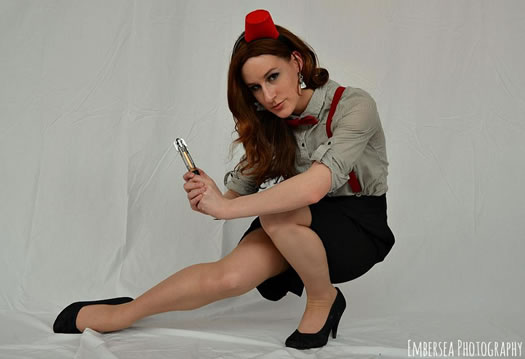 As The Doctor from Doctor Who.
Are there certain works or genres that you tend to draw on for characters?
Most of my costumes are derived from video games, like Final Fantasy or The Legend of Zelda. I try to keep my characters varied so I can learn something new about costumes construction each time and have fun with their different personalities. I've done some costume work for independent films, which is a lot of fun as you're not replicating someone else's design. Recently I have made more comic book costumes, as the characters have become much more recognizable to the general public. Those types of costumes work well for the charity events that I do throughout the year.
How much work goes into creating a costume?
The more complicated costumes for me can take anywhere up to six months. Typically I have one large costume per year and a handful of smaller ones to keep me busy and my tasks varied.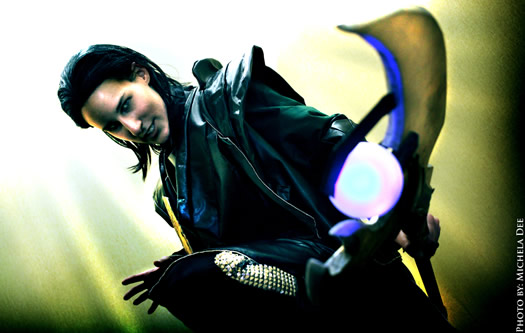 As Loki from The Avengers.
The largest costume I did recently was of Loki from The Avengers; he took six months of work, on and off. Most costumes are of a mixed medium, too. Loki required armor work, lots of sewing, prop making, and wig styling. Even when you are preparing to wear the costume, the makeup work can be extensive depending on how drastic the transformation needs to be. Contact lenses and wigs play into this as well.
People have hobbies for all sorts of reasons -- because they're really interested in a topic, or it helps them relax, or because of the people they meet. What is it about cosplay that keeps you involved?
As I mentioned before, conventions have always felt like a fun, safe place for the nerdy kids to celebrate what they love. Creating a costume is a wonderful experience, but nothing is better than a fellow fan recognizing your character and appreciating your work!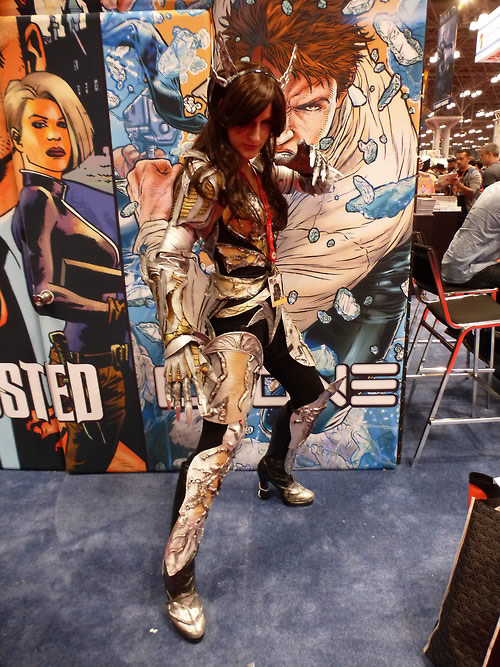 As Witchblade.
I did cosplay competitions for a few years, but as I got older I found that competition added a bit too much stress to the hobby. Lately, I have been doing charity events and fundraisers, and those are always great experiences. It's wonderful to know that a hobby of mine can have a positive impact on someone's life.
More than anything, it's fun to be someone else once in a while. It's amazing what you can learn about yourself while you're being someone else.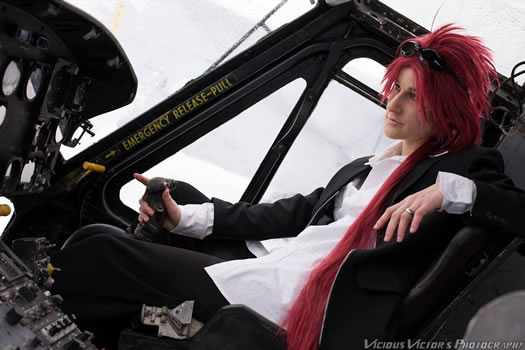 As Reno from Final Fantasy VII
Favorite character of all time?
It's going to sound silly, but I owe a lot to Sephiroth, the villain character from Final Fantasy VII. He is the first character I ever cosplayed and is responsible for the journey I've been on for the past twelve years. Currently, I am remaking his costume and I can't wait to return to the character and bring it all full circle.
This interview was conducted via email and was lightly edited.
Say Something!
We'd really like you to take part in the conversation here at All Over Albany. But we do have a few rules here. Don't worry, they're easy. The first: be kind. The second: treat everyone else with the same respect you'd like to see in return. Cool? Great, post away. Comments are moderated so it might take a little while for your comment to show up. Thanks for being patient.