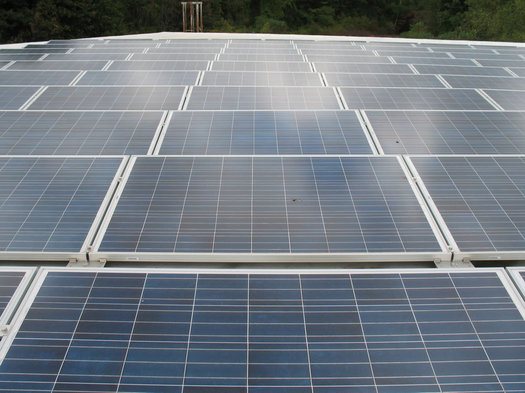 Mary messages:
I am thinking of going solar on my home... do you have any information on which company, or companies, offer the best deals and have proven most reliable in the Albany area?
We're very curious to hear people's thoughts and suggestions on this question. The rooftop solar industry has been booming recently thanks in large part to a steep drop in the price solar panels. And just anecdotally, we've noticed panels showing up on a bunch of local houses and businesses.
There seem to be roughly two models for getting panels on a house: buy the panels outright and have the installed -- or pay little or nothing upfront for installation, and then buy the power from the panels at a fixed rate from the installing company.
So, experiences or thoughts for Mary? Please share!
Hi there. Comments have been closed for this item. Still have something to say? Contact us.