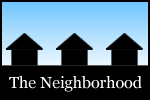 Updated
Among the topics in this most recent spin around the Capital Region's online neighborhood: Eve of Destruction, a scam, an outrageous example, garage doors of doom, Round Lake Antiques Festival, Woodstock Farm Animal Sanctuary, The Beast, Lisha Kill Preserve, World of Beer, a disappointing and confusing experience, Mexican Radio, strawberry scones, kebabs, feeling sorry for Eileen, and a new book...
Chuck took some fun photos at Eve of Destruction.
Jon dodged a scam that referenced the IRS. (And he extolled the qualities of The Spotted Zebra).
Silvia pointed out "one of the most outrageous examples of douchebaggery that I have ever witnessed."
Jerry survived the garage doors of doom. (Maybe the chicken parm sub at Paisan's helped.)
The Bee Balm Gal browsed the Round Lake Antiques Festival.
Jona visited the Woodstock Farm Animal Sanctuary.
Jen was awoken in the middle of the night by The Beast while camping in the Adirondacks.
Jackie was all over Saratoga County with her keen eye for nature.
Wayfarer Christine explored the Lisha Kill Preserve.
The Fuj put together a very detailed assessment of the new World of Beer at Crossgates. And Steve shared some photos.
J+R had a "disappointing and confusing" experience at an Uruguayan restaurant in Guilderland.
Joe had an "out of tune" experience at Mexican Radio in Schenectady. (But Chuck was happy to see they saved the ghost signs.)
Lorre had a "hit or miss" experience at Bake For You, but enjoyed the strawberry scone.
Kimberly had lunch at Cafe Le Perche in Hudson.
Albany Jane tried Afghan Kebab Express in Albany.
Ashley: "What To Eat When You're Sick in Saratoga." (She also checked out Harvey's, the new restaurant in the former Irish Times spot, and left feeling sorry for Eileen.)
Daniel compared some different grades of Vermont maple syrup.
Rochelle was hoping for some local foods to share with out-of-town guests.
Albaniana in reaction getting a huge serving or fries at Five Guys: "I had of course forgotten that we are in America."
Carl shared a story about the Hawk Street Viaduct, and example of how things change (and don't).
Hi there. Comments have been closed for this item. Still have something to say? Contact us.