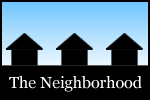 Among the topics in this most recent spin around the Capital Region's online neighborhood: high peaks, the inky night, flower hunting, an elevated highway, chain stores, strawberries, Parivar, Fin, the barge, pie, lunch, and unpremeditated miracles.
Jen got some beautiful pics while hiking Giant in the Adirondacks.
Wayfarer Christine hiked Haystack, Basin, and Saddleback, which included "the most rewarding and satisfying climb I have had to date during my quest for 46."
Chuck ventured into the "inky, black darkness" of the Adirondack night.
Jackie went flower hunting along the Hudson River.
Carl dug up an account of a proposal for an elevated highway that dates back to 1936.
Daniel offered some thoughts on Albany and chain stores/restaurants.
Silvia took a moment to appreciate that first pick-your-own strawberry.
Count J+R as more Parivar fans.
Albany Jane had lunch at Fin in Guilderland.
Katelyn is a "huge fan" of the barge on the Albany riverfront.
Ashley witnessed some skillful pie eating at the Spa City Farmers Market.
One of Steve's readers asked about downtown Albany lunch spots.
And Amy on "unpremeditated miracles."