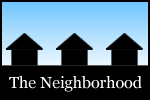 Among the topics in this most recent spin around the Capital Region's online neighborhood: Hoffman's Playland, fireworks, all the things, snake chasing, Bear Swamp, Black Cat Cafe, a barley burger, Albany New Things, 10 changes, summer enrichment, a bell, and Ethelda Bleibtrey.
Thoughts about the impending end of Hoffman's Playland from Jon and Daniel: memories, lottery fantasies, change.
Fireworks photos from Chuck: Empire State Plaza, and Waterford Steamboat Meet.
Katelyn did all the things over Fourth of July weekend: Tanglewood, SPAC, a 5k, Park Playhouse.
Jackie chased a snake.
Julie spotted some interesting sights in the Bear Swamp Preserve in Westerlo.
The Bee Balm Gal took in some music -- and dancing -- in Congress Park.
Albaniana's husband came across a bear while on a morning run.
The Chopsticks Optional crew returned to the Black Cat Cafe in Sharon Springs.
Ashley tried the barley burger at Druthers.
Albany Jane and John took a friend on an Albany New Things tour.
Jerry stopped into the Latham Shalimar.
Stephanie on 10 changes in the 10 months since her son was born.
Silvia on summer enrichment for her kids.
Paula pulled up some of the history on the bell in Albany's Lincoln Park.
And Carl shared the story of Waterford's Ethelda Bleibtrey, the first American woman to win an Olympic event.