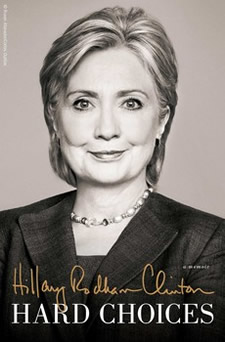 Hillary Clinton will be at the Northshire Bookstore in Saratoga Springs for a book signing July 29. Tickets are required for the event, and they're available now -- Northshire says there's a "limited number" of them.
Buying Clinton's new memoir, Hard Choices, gets you a ticket. Book purchases can be made in person or via phone -- there are no online sales.
Given the expected popularity of Clinton's appearances, there are number of guidelines for the event (at the link above). There will be a wristband system for entry.
The event is scheduled to start at 12:15 pm on Tuesday, July 29.