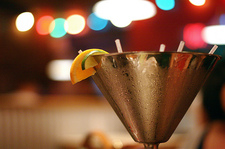 So it turns out today is National Tequila Day. Yep, that's a thing. And Alisa wrote with a question:
National Tequila Day is Thursday July 24. Does anyone have some good suggestions as to where to celebrate after work?
Anybody have thoughts about where to get a good Margarita, Mule or Texas Two Step -- or just some straight tequila in the Capital Region?

Photo: Kim D.
Hi there. Comments have been closed for this item. Still have something to say? Contact us.