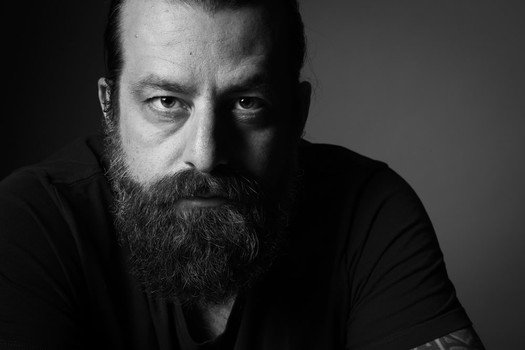 Sean Rowe's new album, Madman, is set to be released September 9. But NPR is currently offering a stream of the whole album.
Writes Will Hermes over at NPR Music:
If there's a spiritual forebear to Madman, it's Van Morrison, whose best records have woven the [soul, blues, gospel, R&B] (and more) into seamless cloth. Exhibit A: Madman's title track, with its handclaps, brass, bright melody, and burly "whoa-whoas." But there's cryptic humor here that's all Rowe's own ("You can call me a madman / but I'm spoken for.") The manic mix of "Shine My Diamond Ring," with its barrelhouse blues swagger and screaming gutbucket sax, shows a man who likes rough textures and exposed seams. But maybe the most striking number is "Desiree," a Motown-styled reverie with scats and screams; if only Amy Winehouse were around to make it a duet.
Rowe is playing a special local show October 3 at the CAC Woodside in Troy to celebrate the new album. From the show description:
For this album, I recorded in Stillwater, had all local musicians play on the songs, and produced it with my good friend (who not only lives here but whose name is Troy for god's sake). It's only fitting that we do the release and do it right -- at the CAC Woodside, right around the corner from where I waited for the schoolbus as a kid. This year we're doing a special sort of reception before the show, where we'll feature the artwork of my good friend Scott Ackerman (who did the artwork for Madman as well as the artwork on the Magic Tshirts), have some local beers and wines, and eat a dinner catered by my favorite pizza place in Troy--Defazio's.
Tickets for the October 3 show are $15 for the concert, $60 for the concert and reception.
photo: Anthony Saint James
Hi there. Comments have been closed for this item. Still have something to say? Contact us.