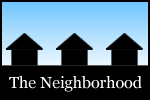 Among the topics in this most recent spin around the Capital Region's online neighborhood: embracing the end of summer, Adirondack goodness, paddle boarding, Indian Kill Preserve, leaving Albany, foods for the new to here, Burger 21, Saigon Pearl, salads, Paris-Brest, Pints 4 Paws, flower crowns, and the 44-hour week.
Emily embraced the end of summer. And Jackie turned her keen eye for detail to some late summer blooms.
Jen spent a weekend "full of Adirondack goodness."
Wayfarer Christine took on three more high peaks.
Silvia tried out paddle boarding on Saratoga Lake.
Julie took a walk through the Indian Kill Preserve in Glenville.
As she prepared to leave Albany, Katelyn thought about the friends she's made here.
Albaniana's been saying goodbye as her family prepares to move back to the UK.
Daniel ran though his list of foods to try for new-to-here people.
Kimberly stopped in at the new Burger 21 in Latham.
J+R tried out the pho and banh mi from the new Saigon Pearl in Albany.
Lorre and Zena explored the salads at Price Chopper Market Bistro.
Albany Jane on the Paris-Brest from TC Paris: "It was just. So. Good."
Ashley went to a southern hemisphere olive oil tasting at Saratoga Olive Oil Co.
The Fuj shared a bunch of photos from the Pints 4 Paws event at The Ruck.
Christine went to a flower crown class at Fort Orange General Store.
Chuck shared his entries for this year's Vermont State Fair photography competition.
And Carl noted the dream of the 44-hour week.