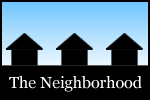 Among the topics in this most recent spin around the Capital Region's online neighborhood: not voting for Cuomo, jazz at the rumble site, woodland finds, a long hike, Grant's Cottage, the Saratoga Wine & Food Fest, beer week in Troy, salad, the right decision at the right time, sashimi with twigs, watching football, a metal silhouette of a massacre, an abandoned car wash, and goodbye.
Silvia shared why she's never voting for Andrew Cuomo again.
Hollie recapped the Saratoga Wine & Food Fest for Daniel. And Steve shared a bunch of pics from the festival's grilling event.
The Bee Balm Girl enjoyed the Albany Riverfront Jazz Festival, even though the rain site "seemed like a better site for a rumble between the Sharks and the Jets than for a jazz concert."
Jackie detailed some of her interesting woodland finds during a recent week.
Wayfarer Christine and Jen had a long and wet hike up one of the Adirondack high peaks, but at least the people were fantastic.
Julie checked out Grant's Cottage in Wilton.
The Fuj recapped a few beer week events in Troy: a beer dinner at The Grocery and a tap event at The Ruck.
Zena survey the salad options at Whole Foods.
The Chopsticks Optional crew declared that a choice to stop into Tara Kitchen in Schenectady was "the right decision at the right time."
Jerry's sashimi at Shogun was served with twigs.
At Saratoga Food Fanatic, a roundup of good bars to watch sports in Saratoga Springs.
Carl on his love for the Schenectady sign at the Great Western Bridge: "Because where else will you find a metal silhouette of a massacre?"
Chuck took some photos at an abandoned car wash in Latham.