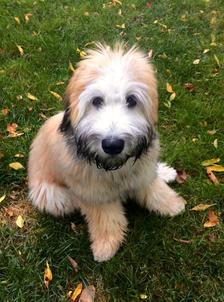 Mary asks via Twitter:
Any recommendations for dog parks in the Albany or Colonie areas? Django needs some friends...
Mary included this pic of Django. (Too... much... cuteness...)
There are multiple dog parks in the city of Albany and some of the surrounding towns. Speaking fro experience going to some of them with Otto, each park kind of has its own feel and set of regulars -- and that can be both good and/or bad for your dog (and for you).
So, got a suggestion of a good for Mary and Django? Please share! Bonus points for a line or two about why you like that park.
Hi there. Comments have been closed for this item. Still have something to say? Contact us.