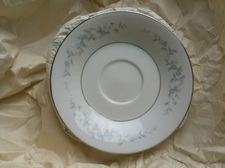 Pack Rat emails:
I'm currently in the process of un-stuffing my house, and some of that stuff is old china that found its way to me from various family members. I can't imagine ever using it, but I'm not sure what exactly to do with it. I looked online and it appears that at least some of the stuff has some value. But really I'd just be happy for it to go someplace where it's used and appreciated.
Any suggestion on places in the Capital Region where it could be sold or donated?
There is probably so much stuff like this in so many attics and basements.
Got a suggestion for PR? Please share!
Hi there. Comments have been closed for this item. Still have something to say? Contact us.