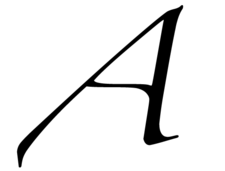 Alison emails:
I'm looking for a pointed pen (modern) calligraphy class. There are a few in New York City I was looking at, but would love to stay closer to home, if possible. I have a pen, nibs, ink, etc. but would love to learn more from a professional. Just doodling in a notebook isn't getting me to where I want to be.
We're going to expand Alison's question to include other types of art classes, especially ones that might be a bit more specialized (like calligraphy). It's been more than five years since we last had an art class question, and things change, so it seemed like a good idea to open it up again.
Got a suggestion for art classes generally, and/or specifically for Alison's calligraphy class question? Please share!
Hi there. Comments have been closed for this item. Still have something to say? Contact us.