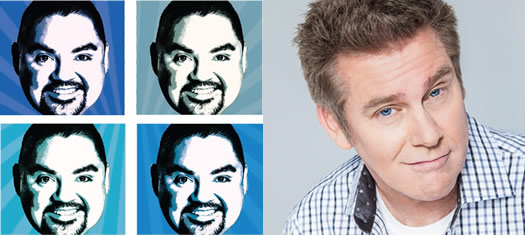 Two recently announced shows:
Gabriel Iglesias
Comedian Gabriel Iglesias is set to play a stand-up show at The Palace December 5. Tickets go on sale the general public this Friday (October 10) -- they're $33 and up.
The self-described "fluffy" comedian has been on Comedy Central a bunch (that's him on the right). And earlier this year he released a stand-up film, The Fluffy Movie. He was last in town at The Palace in 2012, and in 2011 played two shows in one night at The Egg.
Brian Regan
Comedian Brian Regan is set for a stand-up show at The Palace on May 5, 2015. (That's like... next year.) Tickets went on sale this past Friday (October 3) -- they're $35.75 and up.
Regan's been around for a long time, with numerous tours and TV appearances. He recently popped up on Jerry Seinfeld's Comedians in Cars Getting Coffee.
More comedy:
+ October 16: Lewis Black at The Palace
+ October 25: Amy Schumer at The Palace
+ November 20: Hannibal Buress at The Egg
+ December 13: John Oliver at The Palace