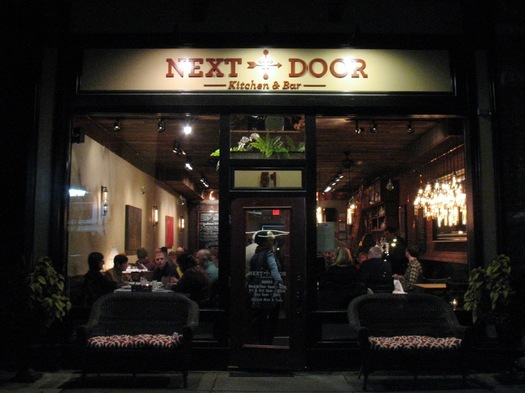 Long story short (because that's the point here): We had a chance to stop in to the Next Door Kitchen & Bar in Ballston Spa recently and had a good time. Because of Twitter brain (or something) we got to thinking how we could talk about the experience as concisely as possible -- in no more than 10 words. Here's what bubbled up:
Next Door Kitchen & Bar: Cozy space. Nice food. Friendly staff. Fair prices. Return happily.
Boiling down the thought was kind of fun, so we figured we'd write a handful of other no-more-than-10-word reviews/comments on places around the Capital Region.
And maybe you can share one or two that occur to you.
Rules of the game: Statements in no more than 10 words. Name of the place/thing doesn't count. Contractions are allowed. Punctuation is free.
Washington Park, Albany: Olmstead influenced. So many May tulips. Was once a cemetery!
Washington Park, Troy: Beautiful, like a movie scene. But you need a key.
DeFazio's: Fantastic crust. Quality toppings. Pizza tournament all-time high score.
Marino's: No-frills, consistently delicious pizza. Broccoli ricotta a revelation!
Thacher State Park: Favorite escarpment. See ESP from afar. Only one "t."
Vroman's Nose: Vaguely noselike rock. Not long hike. Fantastic Schoharie Valley view.
Golden Harvest in Valatie: Cider donuts! Heavenly warm. (Also good next day.) Apple booze!
Samascott in Kinderhook: Many apple types. Calm, uncrowded, relaxing. (Don't forget blueberries, cherries.)
Empire State Plaza: Striking, skyline defining. Neighborhood eraser. Decades later people still conflicted.
State Capitol: Like its state -- big, complicated, impressive. And often frustrating.
Hi there. Comments have been closed for this item. Still have something to say? Contact us.