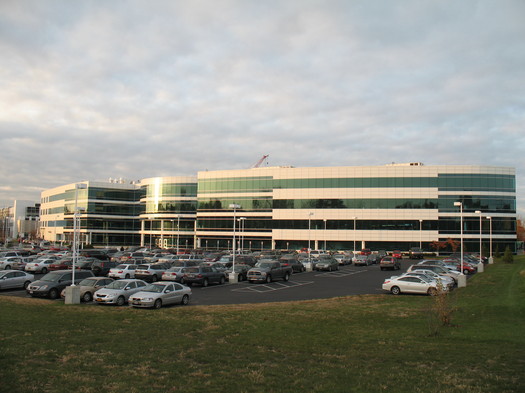 The entity now known as the Colleges of Nanoscale Science and Engineering (CNSE) at SUNY Polytechnic Institute (SUNY Poly) is taking over the month of November again and dubbing it NANOvember.
The series of events starts with the annual Community Day this Saturday, November 1, from 11 am-3 pm. It's free. Blurbage:
In addition to getting an up-close look at CNSE's ever-expanding 1.3 million-square-foot megaplex, both adults and children will have the opportunity to interact with CNSE students, faculty and staff, and to participate in a variety of activities that promote a greater understanding of nanotechnology, including:
+ Tours of the cutting-edge cleanroom facilities
+ Hands-on experiments
+ Cleanroom gowning demonstrations
+ A Kid's Corner featuring several kid-friendly activities relating to nanotechnology
+ Sustainable Energy Activities
+ Nanotechnology overview presentations
+ Displays and hands-on activities showcasing research in CNSE's constellations, including health care, energy, electronics and economics
+ Presentations on CNSE's undergraduate program
Among the other NANOvember events: A public Q&A with Alain Kaloyeros at the Albany NanoTech complex on November 17 "bout the growth of the nanotechnology industry across New York State, its impact on the Capital Region, pertinent educational and economic opportunities, as well as any other topics of relevance."
By the way: As we understand it, there is no truth to the rumor the CNSE/SUNY Poly/Nano Empire will be acquiring other months beyond November and incorporating their date-based distinctiveness into its globally recognized high tech temporal ecosystem.