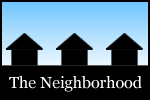 Among the topics in this most recent spin around the Capital Region's online neighborhood: cider donuts and tastemakers, BUILT, Great Flats, bog walking, bouncing around, snowblower questing, Texas de Brazil, City Line, The Shop, Beverly's Eatery, Firehouse Subs, a bridal shower, styrofoam cups, lost cemeteries, and what we're capable of.

Daniel shared results from this year's Tour de Cider Donut. (He's also highlighting "tastemakers.")
Chuck surveyed the scene at BUILT.
Julie explored the Great Flats nature trail in Schenectady.
Jackie went bog walking.
Chris bounced around at Flight Trampoline Park.
Jon quested for a snowblower.
J+R tried Texas de Brazil at Crossgates.
Lorre laid out some dos and don'ts at City Line Bar and Grill in Albany.
The Fuj shared a bunch of photos from The Shop in Troy, including some food pics.
The Bee Balm Gal had lunch at Beverly's Eatery in Ballston Spa.
Jerry checked out Firehouse Subs in Latham.
Ashley planned a bridal shower at the Brook Tavern in Saratoga Springs.
Albany Jane got a whole brisket from Restaurant Depot.
Steve asked people what they thought about Albany County's styrofoam cup ban.
Paula shared an old tour (of sorts) of lost cemeteries in Albany.
Carl highlighted a lovely old ad from Albany.
And Katelyn reflected on what moving to Albany -- without knowing anyone -- pushed her to do.