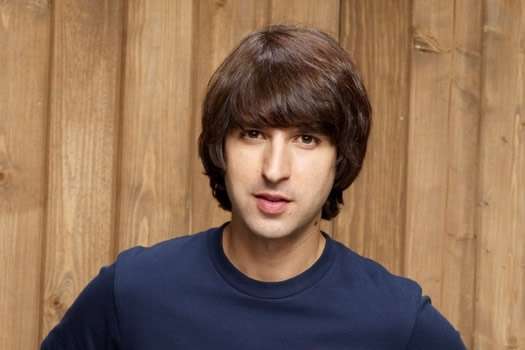 Comedian Demetri Martin is returns for a stand-up show at The Egg January 29. Tickets go on sale this Friday, November 14 -- they're $42.50.
Martin's been on Comedy Central a bunch -- both as part of his own show, and on The Daily Show. He's also appeared in a handful of movies, including (most recently) Contagion and In a World...
His style is understated and observational, with a lot of one-liners -- "Don't be so quick to judge others. Take your time and really get into it."
More upcoming comedy:
+ November 20: Hannibal Buress at The Egg
+ December 5: Gabriel Iglesias at The Palace
+ December 13: John Oliver at The Palace
+ March 7: Lily Tomlin at Troy Music Hall
+ April 18: Paula Poundstone at Troy Music Hall
+ April 24: Bill Cosby at The Palace
+ May 5: Brian Regan at The Palace
Live Nation advertises on AOA.