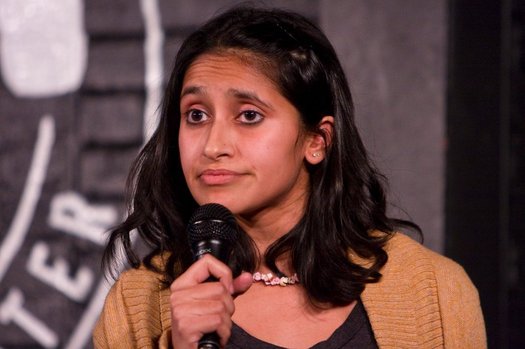 Looking ahead to the weekend: The Pretty Much the Best Comedy Show series has Aparna Nancherla coming into town for a standup show Saturday.
Nancherla has been on TV a bunch of times, including appearances on Comedy Central and Conan. From her bio: "Aparna's comedic goggles are dry and observational, and her act is sprinkled with absurdist wit and a whimsical point-of-view." A clip of a Conan appearance is post jump.
The opener this month is the one and only Kevin Marshall.
The show starts at 8 pm Saturday in the Underground at Proctors. Tickets are $15. And we hear last month's show sold out, so getting tickets ahead of time isn't a bad idea.
photo: Mark Manning