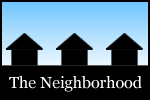 Among the topics in this most recent spin around the Capital Region's online neighborhood: sidewalks, the hardest year, the supermarket data industrial complex, Woodstock Animal Sanctuary, the best Danish, Schoharie County, Wolf Creek Falls, frostweed, fast food, Vegan Black Metal Chef, arancini, burgers, cheesecake, the lore of our grandmothers, an important chronicler, the Patroons, and doing your job.
Rob hailed the arrival of sidewalks in his neighborhood.
Stephanie on "literally the hardest year of my life" -- "but also one of the most rewarding."
Jon was both impressed -- and a little creeped out -- by Price Chopper and the supermarket data industrial complex.
Jona spent some time at the Woodstock Animal Sanctuary B&B.
Julie took a snowy hike up Slide Mountain in the Catskills and enjoyed "the best Danish I've ever had" at a nearby bakery.
Jen spent the day in Schoharie County.
Chris checked out Wolf Creek Falls Preserve in Knox.
Jackie went searching for frostweed.
Daniel shared some "fussy" fast food picks from around town.
Randal enjoyed the Vegan Black Metal Chef demo at VegFest. (He also got a visit from The Printer Repair Guy.)
J+R stopped into Marisa's Place for some pizza and arancini, and left with some new favorites.
Jerry tried the $15 burger at Tala. (He also managed to get a passport photo... after three tries.)
Steve asked people about Burger 21 and Smashburger.
Ashley said the sausage, egg, and cheese on a toasted sesame bagel at Spring Street Deli is "just perfect."
Silvia pointed out how to be popular -- it involved cheesecake from Cheesecake Machismo.
Intrigued by the "lore of our grandmothers," Mr. Dave tried Stewart's Vichy soda in pancakes.
The Bee Balm Gal browed the winter Saratoga Farmers' Market.
Carl on "one of the most important chroniclers of Albany's early history."
Chuck highlighted one way the Albany Patroons live on.
And Amy employed fringed sneakers in her quest to do her job.