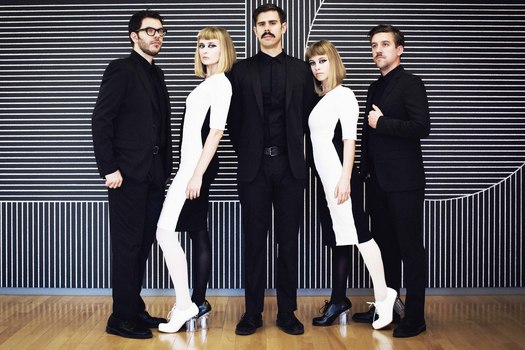 Here are a few things to keep in mind, look forward to, or keep busy with this week, from the weather (melt-y), to so many holiday things, to authors, to film, to music...
Weather
Here's the paraphrased
forecast
for this week:
Monday: Cloudy, 46.
Tuesday: Sunny, 34.
Wednesday: Cloudy, 50-50 chance of rain. Upper 40s.
Thursday: Sunny and 40..
Friday: Sunny, mid 30s.
Weekend: Cloudy, maybe some snow, low 40s.
Melting snow.
Holiday stuff
There is so much.
Monday: Touring production of A Christmas Carol at Proctors
A production by the Nebraska Theatre Caravan: "This celebrated adaptation of Charles Dickens' A Christmas Carol is rich with thrilling ensemble music and alive with color and movement." 7 pm - $20 and up
Thursday: Saratoga Springs Victorian Streetwalk
Broadway in downtown Saratoga Springs will be closed from 5-10 pm for food, entertainment and all sorts of holiday stuff. The tree lighting is at 435 Broadway. tree lighting at 6 pm - free admission
Thursday-Sunday: Holiday Greens Show at the Hart Cluett House
The 58th annual Holiday Greens Show, organized by the Van Rensselaer Garden Club and the Rensselaer County Historical Society, is at the Hart-Cluett House in downtown Troy. It's annual holiday display of decorations with "fresh trees, flowers, and greens." various times - various prices
Thursday: It's a Wonderful Life radio theater show at Proctors
"This fresh new adaptation of the film is set in the fictional studio of WVL Radio Theatre, which is struggling to stay on the air one snowy winter's night. The professional voice actors are unable to get to the studio, but the show must go on--and so a small but intrepid band of employees manages to create the story's dozens of characters and scenes using just their voices and some everyday household items for sound effects." 7:30 pm - #35
Friday: It's a Jazzy Christmas at Massry Center
Popular annual concert of Vince Guaraldi holiday music (you know, as heard in the Peanuts cartoons). It's a fun show -- and a good one for kids. 6 pm - $20 / $10 students / kids 5 and under free (with ticket)
Friday: Have a Blue (Grassy) Christmas at The Linda
With Sara Milonovich, Jim Gaudet, and members of Daisycutter and the Railroad Boys. 8 pm - $15
Friday-Sunday A Christmas Carol at The Theatre Institute at Sage
A new adaptation of the Dickens classic, produced at the Schacht Theatre on Sage's Troy campus. (There are also morning shows December 3-5, 10-12.) Friday and Saturdays 7 pm / Sundays 2 pm - $15 / $12 students and seniors
Friday-Sunday: It's A Wonderful Life (Live on Stage) at Proctors
Classic Theater Guild's production of the classic in a "faithful adaptation." various times - $18.50 / $15.50
Saturday: Santa Speedo Sprint
People dashing down Lark Street in scant, holiday-themed attire. For charity. sprint starts at 2 pm at Lark and Madison
Saturday: Hudson Winter Walk
"Every year, Hudson's mile-long Warren Street is transformed into a festive boulevard with twinkling lights, brightly decorated shops, Mr. and Mrs. Santa Claus, live reindeer, horse-drawn wagons, carolers, and a legion of characters and performers." (Snow date is December 13.) 5-8 pm - free admission
Saturday: West Point Jazz Knights at The Linda
Annual big band holiday concert. 7 pm - free (reservation required, and it's filled up in years past)
Saturday: Rockin' Christmas 2014 at Troy Music Hall
With Whitney Wolanin and Her Shenanigans. 8 pm - $27 and up
Saturday-Sunday: Northeast Ballet's Annual Nutcracker at Proctors
With principal dancers from the New York City Ballet. Saturday 7 pm / Sunday 2 pm - $20 and up
Saturday-Sunday: Mountain Snow and Mistletoe at The Egg
The annual bluegrass holiday show. Saturday 7:30 pm / Sunday 2 pm - $24
Sunday: Troy Victorian Stroll
All sorts of holiday whatnot in downtown Troy, including music, food, decorated store windows, and people in costume. 11 am-5 pm - free admission
Sunday: Holiday tree lighting at the Empire State Plaza
Music, ice skating, reindeer, fireworks, a really big tree. The Taste NY Holiday Expo is also that day at the State Museum ($5). And the Great Train Extravaganza is in the ESP Convention Center ($7 / 12 and under free). events start at 1 pm, fireworks at 5:30 pm - free admission
Sunday: Taste NY Expo at the State Museum
"For five hours on Sunday, December 7th, the Museum will be transformed into a bustling shopping emporium for the state's finest specialty items, including cheese, chocolates, apples, hand-crafted beer, wine and spirits, maple products, and other edible gifts." Also: demos, activities, and a chocolate fountain. 11 am-4:30 pm - $5 / 12 and under free
Sunday: ASO Magic of Christmas at The Palace
Popular annual Christmas shows. 3 pm - $25 and up adults / $14 and up kids
The Secret Garden
Capital Rep continues its production of Tony Award-winning musical The Secret Garden various times - $20 and up
Hoops
UAlbany
Wednesday: The UAlbany men's basketball team takes on Holy Cross at SEFCU Arena. Wednesday 7 pm - $12 and up
Siena
Friday: The Siena men's basketball team faces Quinnipiac at the TU Center. Friday 7 pm - $12 and up
Arts and sciences
Joseph O'Neill
Tuesday: Novelist Joseph O'Neill will be at UAlbany as part of the NYS Writers Institute visiting writers series. O'Neill -- author of the bestseller Netherland, which won the the 2009 PEN/Faulkner Award for Fiction -- will be talking about his new book, The Dog. Tuesday 7 pm, uptown campus, Assembly Hall - free
The Throwaways
Wednesday: The Spectrum will be hosting a screening of The Throwaways, "a timely and provocative look at the impact of mass incarceration and police brutality on black men in America." Co-directors Bhawin Suchak and Ira McKinley will both be there for Q&A after the show. Also: There will be a screening of Kevin Craig West's short I Hate Being Black,. Wednesday 7 pm
"America's Greatest Paleontologist"
Wednesday: State paleontologist Ed Landing will be at the State Museum for a talk about James Hall, New York's first state paleontologist, who "made Albany the center of scientific research in Victorian America." Wednesday 7 pm, Huxley Theater - free
The Spread Mind
Thursday: Philosopher/psychologist/artificial intelligence scholar Riccardo Manzotti will be at EMPAC for a talk about consciousness. "In this talk, Riccardo Manzotti will make the case for "externalism," or consciousness that spreads beyond the brain, out into the world. Our minds exist both in front of our eyes and behind them. The individual doesn't see a world; he is part of a world process." The talk goes along with The Vision Machine installation at EMPAC. Thursday 7 pm - free
1971: The Film
Friday: The NYS Writers Institute will be screening the documentary 1971: THE FILM, about the COINTELPRO domestic spying program and how it was brought to light, at UAlbany. Following the screening, journalist Betty Medsger -- who, while at the Washington Post, received secret documents about the program -- will be there to talk about the film. Medsger has written a new book about the people who obtained the files, The Burglary: The Discovery of J. Edgar Hoover's Secret FBI. Film editor Gabriel Rhodes, who worked on 1971: The Film, will be joining her. Friday 7 pm, downtown campus, Page Hall - free
Dave King
Friday: The Frequency North series at Saint Rose wraps up its fall season with a reading by novelist/poet Dave King, author of The Ha-Ha. Friday 7:30 pm, Neil Hellman Library - free
Slavery at the Ten Broeck Mansion
Sunday: Archaeologist Matthew Kirk will be at the Albany Institute to discuss research indicating there was slavery at the Ten Broeck Mansion in the late 18th century. "With a unique mix of archeology and history, these findings provide insight into the slave/master relationships shortly before abolition. They suggest we reconsider our modern concepts of slavery in the north at the end of the eighteenth century." Sunday 2 pm - free with museum admission
PechaKucha
Friday: The local PechaKucha series returns to the Opalka Gallery at the Sage Albany campus. The lineup for super-short presentations: Ken Ragsdale, Martin Hull, Mike Wagner, Chet Boehlke Jr, Scott Ian Berry, Amy Halloran, Dorothea Osborne, Danny Goodwin, Joanne Curran and Kate Cohen. Friday 6:30 pm - free
Music
Tuesday: Bob Seger at the TU Center
Along with the Silver Bullet Band. 7:30 pm - $49.50 and up
Tuesday: Zach Deputy at Parish Public House
Multi instrumentalist, "island-infused drum 'n bass gospel ninja soul." 8 pm - $14 ahead / $17 at door
Thursday: Single Mothers at The Low Beat
Canadian punk. With: Drug Church, Throat Culture, Silver Dagger. 7 pm
Thursday: Kitka at Troy Music Hall
"Kitka is an American women's vocal arts ensemble inspired by traditional songs and vocal techniques from Eastern Europe." 7:30 pm - $15 and up
Thursday: Hank and Cupcakes at Putnam Den
Electropop. With: Midnight Revival Band. 9:30 pm - $7
Thursday: The Cher show at the TU Center has been cancelled. (She's recovering from an illness.)
Friday: Lucius at The Hollow
Indie pop. With: Bahamas. 8 pm - $16 ahead / $18 day of
Friday: Pharmakon at EMPAC
"An intensely intimate and confrontational performance by Pharmakon, a death industrial music project from Margaret Chardiet." 8 pm - $18
Friday: The Orwells at Putnam Den
Indie garage/punk rock, with a frontman named Mario Cuomo. (David Letterman was charmed. ) With: The McLovins. 9:30 pm - free thanks to EQX
Friday: Eilen Jewell & The Sacred Shakers at Helsinki Hudson
With Zoe Muth & The Lost High Rollers. 9 pm - $18 ahead / $20 day of
Friday: Solas at The Egg
"Quintessential Irish-American band." 8 pm - $24
Saturday: French Montana at Upstate Concert Hall
Rapper. With: Rowdy Rebel. 9 pm - $25 ahead / $28 day of
Saturday: Eastbound Jesus at Parish Public House
Release show for live album recorded at the club. 8 pm - $10 ahead / $12 day of
Saturday: The Grand Slambovians at Proctors
Gandalf Murphy and company. 7:30 pm - $26 ahead / $28 day of
Sunday: Hot Tuna at The Egg
Blues rock. With: Donna The Buffalo. 7 pm - $36.50
Sunday: Self Defense Family at The Low Beat
With: Soft Powers, Blood of Spain, Broken Field Runner. 7 pm
Sunday: The Gibson Brothers at Caffe Lena
Bluegrass and country. 3 pm - $25
Sunday: Shtreiml at Caffe Lena
"[A] high-octane mix of not-so-traditional Eastern-European Jewish and Turkish music." 7 pm - $20
To do list
1. If you're a real-Christmas-tree person, this isn't a bad week to go get one.
____
These are a just a few things for this week, not a comprehensive list. Know of something people should be looking forward to this week? Please share!
Cap Rep, Troy Music Hall, Saint Rose, and Siena advertise on AOA.
photo: Peter Larson
Say Something!
We'd really like you to take part in the conversation here at All Over Albany. But we do have a few rules here. Don't worry, they're easy. The first: be kind. The second: treat everyone else with the same respect you'd like to see in return. Cool? Great, post away. Comments are moderated so it might take a little while for your comment to show up. Thanks for being patient.