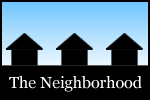 Among the topics in this most recent spin around the Capital Region's online neighborhood: la vita nuova, the Holt Preserve, winter hiking, a frozen lake, running through the frigid night, welcome to the gym, favorite bites, a beer float, tavern pizza, vegan food, a perfect moment, Old and Married New Year's Eve, eggs benedict, graceful beauty, a ring, and warm travels.
Amy on "a beautiful, powerful statement of life and hope" found in an attic drawer.
Jen checked out the Holt Preserve near Thacher Park.
Jackie examined some very clear lake ice.
Jona made a snowy ascent up a few Adirondack mountains with friends.
Silvia on the rewards of running on a frigid night.
Albany Jane welcomed new people to the gym.
J+R shared some of their favorite bites from the past year.
Mr. Dave made a Stewart's Mountain Brew ice cream float. Because of course he did.
Daniel's thoughts have (re)turned to tavern pizza.
Randal enjoyed the vegan food at The Brakes.
Dominic shared a perfect moment from his job.
Emily spent an Old and Married New Year's Eve at Tomo.
Kimberly enjoyed the brisket eggs benedict at City Beer Hall.
Ashley made recommendations for visiting the Saratoga Springs Karavalli.
Otis was soured by a change for about Vermont maple syrup.
Carl recalled the graceful beauty of the Albany Savings Bank on Pearl Street.
Chuck completed his graduate program (so to speak) in sports economics and sports mechanics -- and got a ring.
And not at all local, but Julie visited Hawaii recently and... it's a good day for some photos and stories of warm places.