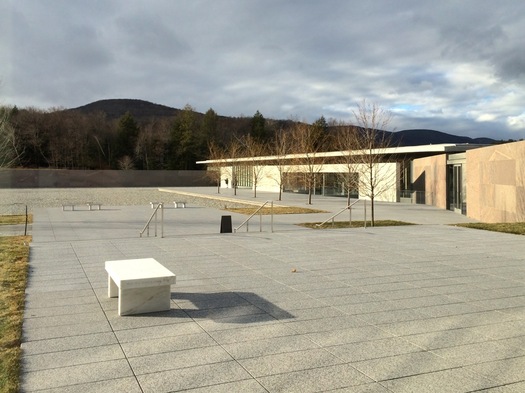 By Lauren Hittinger
Normally I am a very active person, but the cold weather makes me an unhappy shut-in. This winter I want to change all of that. I'm going to be highlighting some great day trips and activities that work well in the winter, by either celebrating the snowy weather... or by staying mostly indoors.
Our first destination is Williamstown, which is great for art lovers. I started out the day at the newly renovated Clark museum, and spent the rest of my time enjoying this old Western Massachusetts town.
Getting to Williamstown
Williamstown is in the northwest corner of Massachusetts, and touches both the Vermont and New York state lines. It's about an hour drive east from Albany. Most directions will take you on Route 2, which is a slightly windy country road leading over some steep areas.
There are some good views along the way. But it's steep in places, and I wouldn't want to drive that route in the middle of heavy ice or snow.
The Clark Museum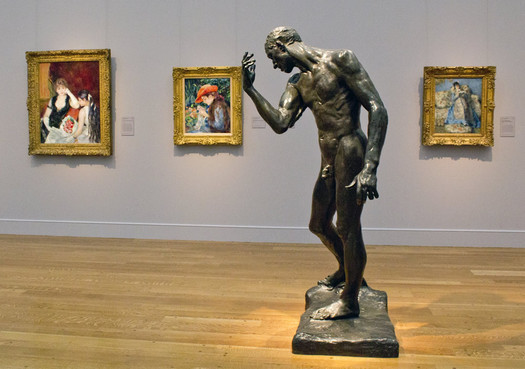 If you'll be in Williamstown, I highly recommend visiting The Clark Art Institute, a wonderful art museum. Its collection is known for its Impressionist paintings, but its galleries also include many sculptures, drawings, pastels, silver pieces, and other works.
The Clark recently underwent a $145 million renovation, opening a new building and completely redesigning the existing museum building.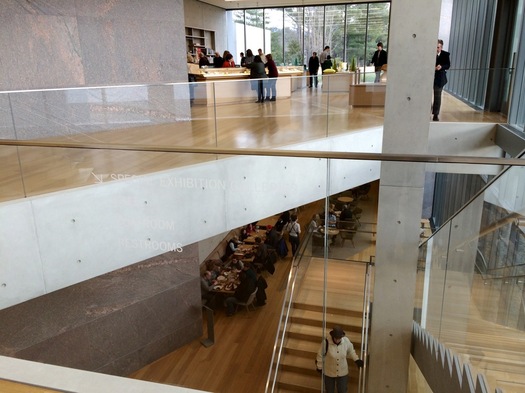 The addition -- called The Clark Center -- was designed by the firm of prominent architect Tadao Ando, and the design has won praise for its simplicity and use of light. (One downside to visiting during the winter is that the outdoor reflecting pools have been drained for the season.)
The new Clark Center currently has an exhibit pairing works from Monet with sketches by Ellsworth Kelly. (Kelly had been inspired by Monet and traveled to the same island where Monet had painted the works.) It's on display through February 15.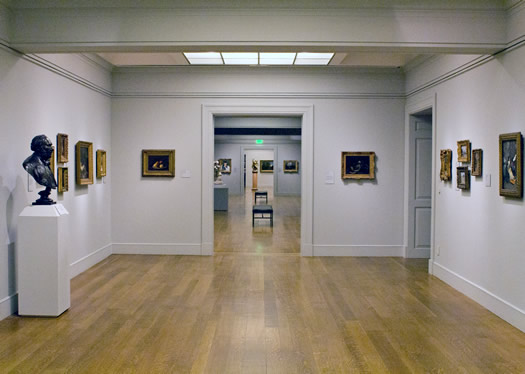 The existing museum building -- which was originally constructed in 1955, and displays works by artists such as Edgar Degas, Winslow Homer, and Renoir -- also got a makeover. And its galleries look great. It's connected to the new Clark Center via an enclosed walkway. All together, the projects added 13,000 square feet of exhibition space.
If you haven't been to The Clark since the renovation, I highly encourage you to stop by again. It has a completely different feel, and you're guaranteed to notice new pieces of art. And, if you're the hearty type, the land surrounding the museum is dotted with walking trails.
The Clark is open Tuesday-Sunday, 10 am-5 pm. Admission is $20. Students and children are free.
Williams College Museum of Art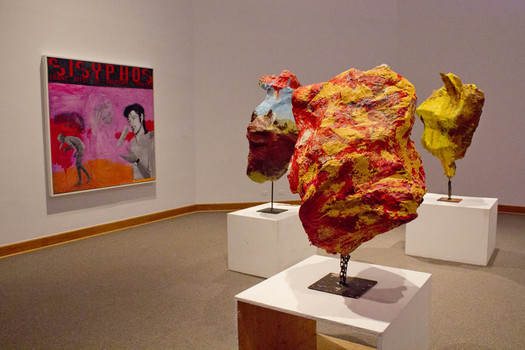 Work by Franz West at WCMA.
If you're already in Williamstown and in an art-viewing mood, I'd suggest a stop at he nearby Williams College Museum of Art. It's a small teaching museum, but the regularly rotating exhibits are well presented and diverse in terms of medium and style. (I was particularly captivated by a video installation by Angelica Mesiti that showcased the musical talents of individuals from four different cultures, including a woman who played swimming pool water like a drum. Unfortunately, the exhibit closed earlier this week.)
The Williams College Museum of Art is open from 10 am-5 pm, except for Wednesdays, when it is closed. Admission is free.
Food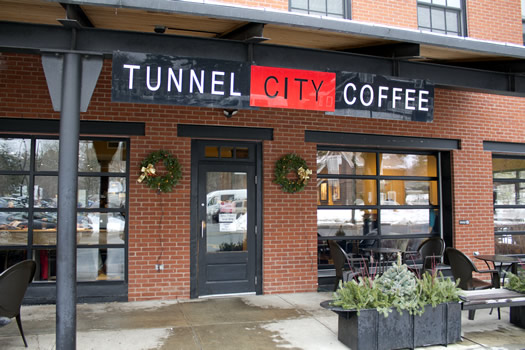 Even though it's a small place, Williamstown has a bunch of restaurants to keep you well fed after a day of art.
+ Tunnel City Coffee - This is a classic coffee shop, with well-made drinks and groups of college students on laptops. I tried a mocha here that was the perfect balance of sweetness and coffee flavors.
+ Hops and Vines -- A good spot for a drink or meal, Hops and Vines' menu features a lot of greens and hearty, locally-sourced foods. Unfortunately it's closed Sundays and Mondays in the winter.
+ Coyote Flaco - If Mexican is your thing, try Coyote Flaco for margaritas and mole.
+ Mezze - This is a great stop for dinner that is a bit more upscale than other options in town. They make an effort to use ingredients sources from small, local providers.
Shopping and other attractions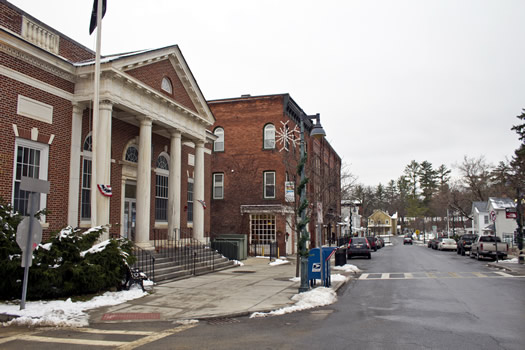 Most of the shopping in Williamstown is centered around one small area on Spring Street. There are a number of little shops, including two of my favorites:
+ Where'd You Get That - This is a toy store-meets-gift shop. You can find anything from gummy bears, to princess dolls, to cool housewares.
+ MASS MoCA by Design - Even though it's a small footprint, this gift shop from MASS MoCA in nearby North Adams gift shop has cool objects for art lovers and creative types.
If shopping isn't your thing, you might want to take a quick stroll around Williamstown and Williams College. There are some wonderfully beautiful and historic buildings, like the Thompson Memorial Chapel and the 1753 House. The entire town has a very peaceful and quaint quality.
A little farther
Looking for even more to do? Well, if you're up for a big day, you could make your way to North Adams (about 6 miles from Williamstown) for a visit to MASS MoCA and its enormous gallery spaces.
Lauren writes about shopping, crafting, and living well on a small budget at The Thrifty Ginger.
Hi there. Comments have been closed for this item. Still have something to say? Contact us.