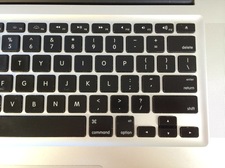 Sandy emails:
I have a 2ish-year-old PC laptop that I'd like to get a midlife cleaning-out and checkup. I want someone who knows computers better than me to clean up the hard drive, security, and startup programs and remove bloatware. The computer also probably needs a physical cleanup to get dust and whatever out of the inside -- the fan seems to run constantly.
Does anyone have a good computer tech or store they'd recommend for this kind of service, for not too much money (I'm a student)?
We've encountered many computers like this -- still very much capable of being useful, they just need to be (literally and virtually) de-gunked.
So, got a suggestion for Sandy? Please share!
Hi there. Comments have been closed for this item. Still have something to say? Contact us.