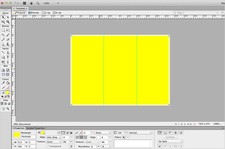 Sean emails:
A business acquaintance of mine is looking to redesign some logos for their (2) apartment complexes and I was wondering if anyone from your community might be able to recommend someone they've used that has done good work and is local.
There are a lot of designers out there, and if you know of a local one who could be a good fit for this project, by all means please mention that person (bonus points for why you're recommending that person).
But because there are a lot of design options, it can be hard to sort through them. So, got some advice on what to look for in a good designer or design firm? We'd love to hear about that, too.
Hi there. Comments have been closed for this item. Still have something to say? Contact us.