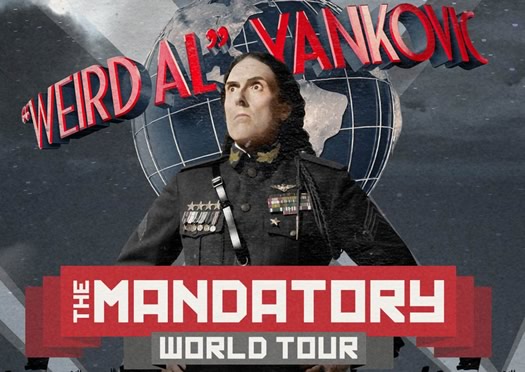 The "Weird Al" Yankovic is set to play a show at The Palace July 11. Tickets go on sale to the general public January 30 -- they're $29.50 and up.
Tour blurbage:
Weird Al released his 14th studio album Mandatory Fun on July 15th. The album features parodies of some of the biggest hits of the past year, including Pharrell Williams' "Happy" ("Tacky"), Robin Thicke's "Blurred Lines" ("Word Crimes"), Lorde's "Royals" ("Foil"), Iggy Azalea's "Fancy" ("Handy") and Imagine Dragons' "Radioactive" ("Inactive"). The album also features several inspired originals and pastiches ("Lame Claim to Fame," "Sports Song," "My Own Eyes," "Mission Statement," "First World Problems" and "Jackson Park Express") along with Al's latest accordion-fueled medley, "NOW That's What I Call Polka!"
Weird Al was last in town in 2011 for a show at The Palace. The according uprising has been waiting for this moment ever since.
Hi there. Comments have been closed for this item. Still have something to say? Contact us.