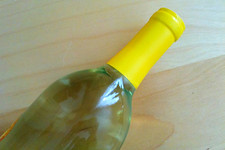 Lauren emails:
I'm looking for someone who is interested in teaching a small group (2-4) people about wine once a week for around a month. I have two small children and attending a wine class out in the world is difficult, so I'm hoping to find someone willing to come to my home and share their love and knowledge of wine. Perhaps a sommelier at a local restaurant or a wine shop employee would be willing to provide private classes, but any suggestions your readers can provide would be greatly appreciated.
The in-home part, especially for a small group, might be hard. But maybe someone has a suggestion about how to make that work -- or a class somewhere that's worth arranging for sitter. (Or maybe this is an opportunity for someone to launch Saturday afternoon parents wine club/play date.)
Got an idea for Lauren? Please share.
Hi there. Comments have been closed for this item. Still have something to say? Contact us.