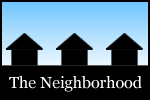 Among the topics in this most recent spin around the Capital Region's online neighborhood: on who is Albany, the state of our state, fire vs. ice, a blood-red path through the snow, a snowy hike, the King's Highway Barren, Lake Placid, shopping for art, quality ingredients, Crimson Sparrow, U Mundu E Ca, late night food, crimes and punishment, and old railways.

In the recent "moment of widespread political spazzing" the use of "Albany" as synonym for corruption, Amy declared: "I am Albany."
The state of our state made Silvia angry.
Rob on fire vs. ice on the Hudson.
Jackie checked out what happens when the water from the springs in Spa State Park freezes -- "its iron-rich waters had carved out a blood-red path through the snow..."
Jen went for a snowy hike at Moreau Lake State Park.
Christine explored the King's Highway Barren.
Ashley went to Lake Placid for the weekend.
Julie bought art in downtown Troy.
Dominic had a few thoughts about quality ingredients, complaints about price, and Sysco.
Albany Jane and John had dinner at The Crimson Sparrow in Hudson and shared a bunch of pics.
Zena got a takeout dinner from U Mundu E Ca in Colonie, "one of those little hidden gems that are worthy of attention."
Daniel had an announcement.
One of Steve's readers asked about late-night restaurant options.
Carl chronicled the final hangings in Albany's history.
And snapping a photo of the old New York Central locomotive in Princetown got Chuck thinking about visiting heritage railroads, and he's hoping people have some suggestions.