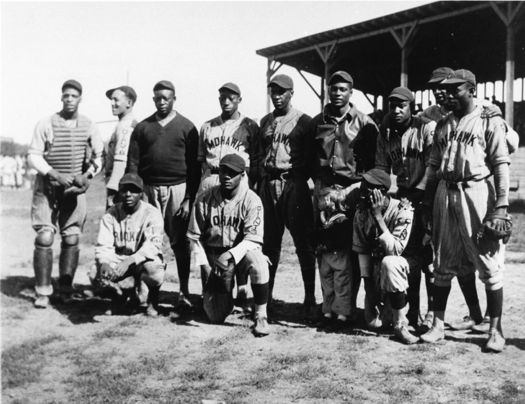 Each Friday this February we'll be highlighting people and stories from the Capital Region in honor of Black History Month.
In 1913 professional and semi-pro baseball teams dotted the landscape of the United States. Baseball historian Frank Keetz says every city and town and factory had an independent team. But in the Capital Region, there was only one black pro baseball team--the Mohawk Colored Giants of Schenectady. And they were good.
How good? They took on one of the best major league pitchers of the day, and won.
So why did they only last a season and a half? And how were they resurrected more than ten years later to become one of the most successful black indie teams in the country?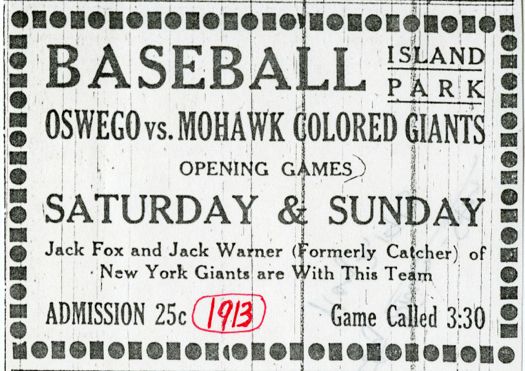 In the summer of 1913 Bill Wernecke, a former semi-pro outfielder and GE employee, leased a baseball field in Schenectady -- Island Park -- on property where the Schenectady County Community College parking lot sits today. There were a bunch of baseball teams in the region, but Werner couldn't find a team to play on his field, says baseball historian Frank Keetz, so Werner decided to start an African-American team.
"Werner had a contact in Harlem," says Keetz, "and they got a lot of players to come up to Schenectady and form the original Mohawk Colored Giants."
The Giants were an independent professional team -- not part of the Negro League. The team didn't last long, just about a season and a half, but Keetz says they were terrific -- the Giants played, and beat, teams with major leaguers.
The Giants' biggest star was a pitcher named Frank Wickware, who Keetz says had tremendous ability. In an exhibition in Schenectady at the end of the Giants' first season, Wickware faced off against Walter Johnson, who's now considered one of the best -- maybe the best -- pitcher in Major League Baseball history.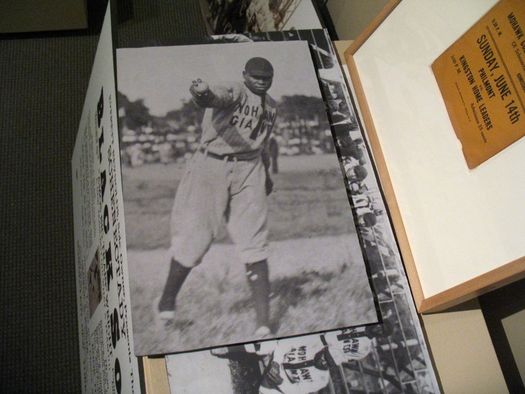 A photo of Frank Wickware is part of the "Play Ball!" at the Albany Institute.
Back then, Keetz says, at the end of a season, major league players would go barnstorming -- traveling from town to town to pick up some extra games in the fall to make a little extra money.
"White major league teams in those days were not allowed to play against black teams," says Keetz. "So Walter Johnson made up his own pick-up team of major league ballplayers to play against this negro team. Walter Johnson was a huge star, and this was before television or radio, so people were thrilled to see him play. More than 7,000 people packed the park."
But the game didn't go off as planned. The Mohawk Giants players were refusing to play because they said they were owed money by the team's owner. The fans got restless, and at one point there was a rush toward the ticket office in an attempt to get refunds.
"So they sent a couple of people up from the ball field to downtown Schenectady to get money from some silent owners," says Keetz, "and they played the game. It only went six innings because of darkness, but the Giants beat Walter Johnson's team 1-0."
At the end of that first season, the Mohawk Giants had a record of 52 wins, 22 losses, and 2 ties. But Wernecke took off with the team's money and went to South America. The Giants played sporadically the following year under new ownership, but the team didn't survive.
Then, in 1929, Henry Bozzi, an Italian immigrant who was a barber in Schenectady, revived the team and turned them into what Keetz says was the most successful independent black team in baseball.
"Thousands of people came to the games," says Frank Keetz. "So many people came because the games were free. They would pass a cigar box and people would put in whatever they could afford to support the team."
The team played in Schenectady Central Park, and Keetz says it was made up of top black players hoping to be scouted by the Negro League, as well as older Negro League veterans who were winding down their careers.
The most famous player on this incarnation of the Mohawk Colored Giants was Buck Ewing. Ewing was a catcher who Keetz says was an extremely skilled ballplayer.
"He was a catcher with a tremendous arm," says Keetz. "When they traveled they would advertise him as The Black Babe Ruth."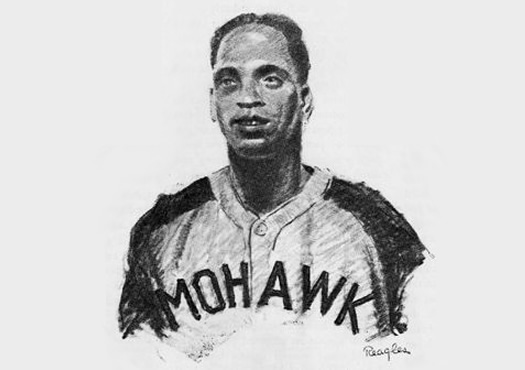 Schenectady was a mostly white city, and while crowds came out to see the ball games, African Americans still faced discrimination. Buck Ewing met opposition when he tried to buy a house in a white neighborhood, and as the New York History Blog points out, at least one Giants player was refused a haircut by a barber in the Proctor's Arcade.
The Giants dissolved again in 1942. Frank Keetz says a number of things factored into the team's demise. "Players were being drafted or volunteering for military service."
Another reason, he says, was the success of the black major leagues in the 30s and 40s.
"The black major leagues hit a period of prosperity," Keetz points out. "It was getting harder and harder for Bozzi to get players because the black major league teams were able to pay more. And eventually, integration came to baseball with Jackie Robinson in 1947, which was, of course a good thing. But that put an end to the black baseball teams around the country."
Hi there. Comments have been closed for this item. Still have something to say? Contact us.