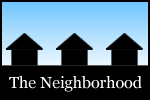 Among the topics in this most recent spin around the Capital Region's online neighborhood: Albany's assets, prominent architects, snowshoeing to the summit, winter light, an old-school winter, Peck's Arcade, making pizza at DeFazio's, dinerness, Korean BBQ, drinking chocolate, a birthday dinner, restaurant stories, dreams of scapes, dealing with -7, and learning to let.

Sandy reflected on some of Albany's assets.
Carl's been writing about prominent architects in Albany's history -- here's a bit about the Ogdens (you'll recongize some of their buildings).
Jen snowshoed to the summit of Hadley Mountain.
Rob took a "winter light" photo workshop with famous Adirondack photographer Carl Heilman II.
Jackie on loving an old-school winter.
Silvia shared five things she loves about the new Peck's Arcade.
Zena took the DeFazio's pizza class.
The Traveling Brunchers assigned Jack's Diner in Albany a 5 on the "dinerness" scale.
J+R checked out Namu Korean BBQ in Colonie.
Ashley says the drinking chocolate at Kilwin's in Saratoga Springs is "like hot chocolate on steroids."
Julie enjoyed a birthday dinner at the Ginger Man.
Dominic shared some stories from various restaurant jobs (and near jobs) around the region.
Daniel is dreaming of garlic scapes.
Chuck shared the way he deals with -7 degree mornings.
And Amy on learning to let.
Hi there. Comments have been closed for this item. Still have something to say? Contact us.