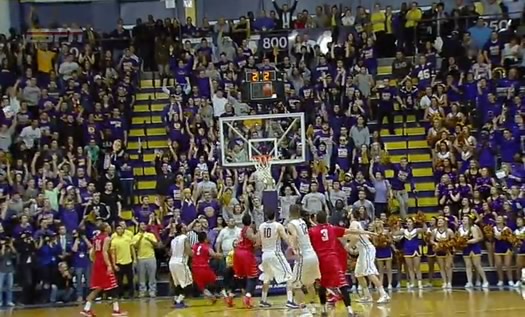 The UAlbany's men's basketball team is back in the NCAA tournament.
The Great Danes claimed their spot Saturday with a last-second three-pointer from Peter Hooley to beat Stony Brook in the final of the America East tournament at SEFCU Arena.
UAlbany got the #14 seed in the east region of the NCAA tournament. It will face #3 seed Oklahoma Friday in Columbus, Ohio at 7:27 pm. The game will be on truTV.
It's the third straight year the UAlbany men have made it to the NCAA tournament.
UAlbany women
The UAlbany women's team is headed back to the NCAA tournament for the fourth straight year. The Great Danes claimed their spot with an 84-75 win over Hartford in the America East final on Friday at SEFCU Arena.
Update: The Great Danes got the #13 seed in the Spokane bracket. They'll face #4 seed Duke -- at Duke's famous Cameron Indoor Stadium -- this Friday, March 20 at noon. The game is on ESPN2.
Speaking of the women's tournament: The TU Center is hosting one of the regionals on March 28 and 30.