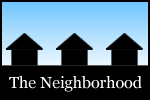 Among the topics in this most recent spin around the Capital Region's online neighborhood: gentrification, fat biking, local media, non-scientists and asshats, the old State Museum(s), the gravestone that wasn't thrown out, icicle injury, the library as goldmine, Tour de Soft Serve nominations, annoyed restaurant kitchens, sushi, coins, eight-legged wildlife, and a foggy walk.
Sandy thought about Center Square and different types of gentrification.
Jen went fat biking in Vermont.
Rob noted that there's now very little coverage of the local media.
Amy on the number of people who aren't scientists and aren't asshats.
Carl recalled the former locations of the State Museum.
Paula dug into the story a historic grave marker that wasn't really thrown out.
Jon was injured by an icicle.
Christine on the library as goldmine.
Daniel is collecting nominations for Tour de Soft Serve 2.0.
Dominic detailed some things that annoy restaurant kitchens.
Steve took his mom to Hana for sushi.
Otis on rating sushi around Saratoga Springs.
Chuck found out the bank won't sell you one of those coin-sorting trays.
The Bee Balm Gal took in some of the blooms at a "show" at the Berkshire Botanical Garden.
Jackie takes beautiful nature photos -- here are some of her favorite (eight-legged) wildlife photos in honor of National Wildlife Week.
And Silvia shared some moments from a foggy walk.