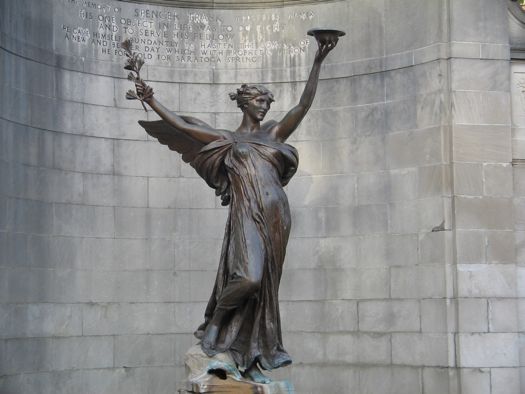 By Mike Hare
(This post includes photos that could be considered mildly NSFW.)
This year the city of Saratoga Springs is celebrating its centennial.
So is its most noted statue: The Spirit of Life in Congress Park.
The sculptor, Daniel Chester French, is well known. But French's model for the Spirit of Life -- Audrey Munson, and the tragic story of her rise and fall -- have nearly disappeared into history.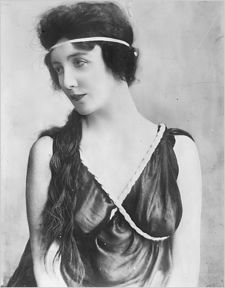 Audrey Munson was born in Rochester in 1891. After her parents divorced, she moved with her mother to New York City where she was introduced to a sculptor and her modeling career began. Success followed not long after. She was the model for the Mercury dime and half dollar.
Sculptures bearing her likeness were displayed so often in New York City that she was nicknamed "Miss Manhattan." Eventually she attracted the attention of sculptor Daniel Chester French, who used her as a model for The Spirit of Life (and at least nine other works). The Saratoga Springs sculpture ranks with the Lincoln Memorial as some of French's best work.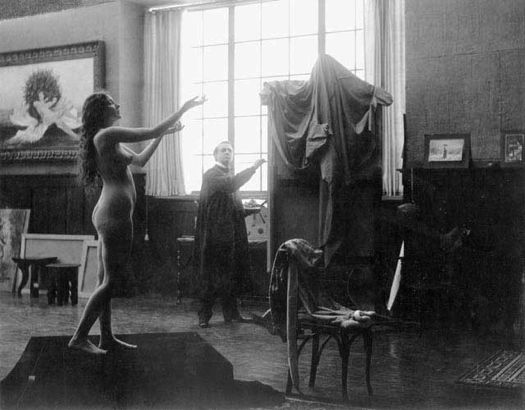 Munson and Daniel Chester French
Munson transitioned to movies, heading out to California where she made four films. In the first -- Inspiration -- Munson is believed to be the first woman to appear totally nude in a non-pornographic film. (The movie no longer exists.)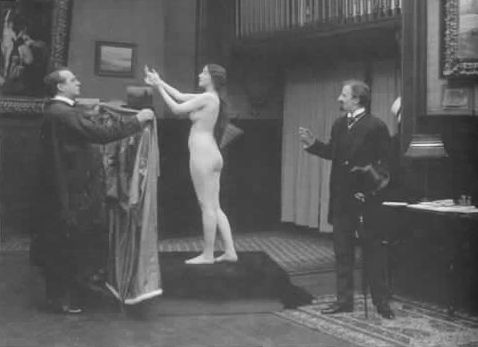 Munson was more than a set of classic Greek features, though. She wrote a series of articles in the 1920s for The New York American in which she challenged the prevailing standards for beauty: "All girls cannot be perfect 36s, with bodies of mystic warmth and plastic marble effect, colored with rose and a dash of flame ... Of course not."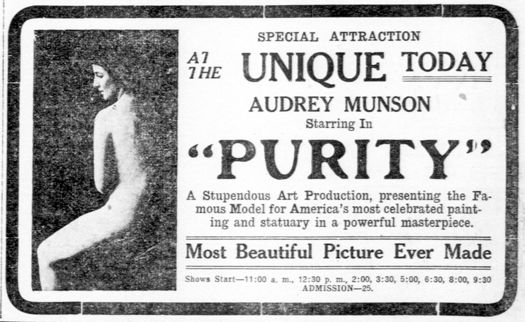 An ad for Munson's second film.
Eventually Audrey Munson made her way back to New York City, and moved into a boarding house owned by a doctor. The doctor fell in love with her -- and then murdered his wife so he could be with Munson. Audrey and her mother had left the city for Canada before the murder took place. There was a nationwide manhunt for her. She was questioned, but never implicated, in the murder.
The scandal proved too much, however -- her career was ruined.
Munson returned to the United States and settled in Mexico, New York in Oswego County. It sounds like it was a difficult time in her life. For a while she sold kitchen utensils door-to-door. And in 1922, at the age of 31, she tried to kill herself. As the New York Times reported then: "It became known today that since the announcement of her engagement to Mr. Stevenson, Miss Munson has been calling herself Baroness Audrey Meri Munson-Monson, though the derivation of the title is as much a mystery as her effort to commit suicide." A Times search for the fiance came up empty.
In 1931, Munson was committed to an asylum that would come to be called the St. Lawrence State Hospital, suffering from what was believed to be depression, schizophrenia, and paranoia. She would live in the institution for another 65 years.
Audrey Munson died in 1996. She was 104.
To this day her likeness is still seen daily by millions in New York City in multiple locations: atop the Manhattan Municipal Building, as "The Spirit of Commerce" at the foot of the Manhattan Bridge, as the gold figure overlooking the the USS Maine Monument in Central Park, looking down upon the Pulitzer Fountain (where her bare behind was apparently too much for Alice Vanderbilt), and elsewhere.
And, of course, she keeps watch over her corner of Congress Park in Saratoga Springs as The Spirit of Life, a restoration of which will be unveiled later this year.
Hi there. Comments have been closed for this item. Still have something to say? Contact us.