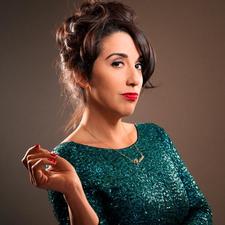 The Pretty Much the Best Comedy Show series at Proctors is bringing Giuli Rozzi to town on Saturday for a standup show.
Rozzi has appeared on The Moth, a bunch of TV shows, and in print around the web. And he's had her own Upright Citizens Brigade show, "Bad Bride." Here's a clip from a recent Washington Post interview with her about her comedy:
Most of it is just really silly and stupid -- and probably some of it is self-serving. It's like: "Oh, I just want to tell this story about me." But I try to discuss issues that affect women -- in a funny way -- and issues about depression and anxiety and relationships. I think that just sharing a very open, self-aware style of comedy and storytelling, I think that . . . helps other people have permission to be more honest themselves.
The show at Proctors starts at 8 pm on Saturday. Tickets are $15.