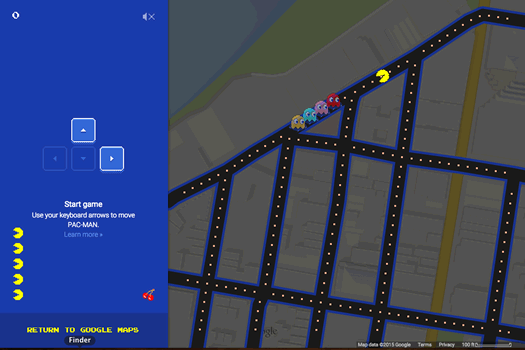 Many decades from now your grandchildren will probably ask, "Grandma/grandpa, tell me about the early 21st century."
To which you'll say, "It was an odd time. One of the greatest artificial intelligence/information companies in the world allowed us to turn maps of local places into an ancient game called Pac-Man."
And it would be true.
As you might have seen, Google's April 1 fun thing this year is a feature that allows you to use Google Maps to play local streets as a game of Pac-Man. It turns out downtown Troy (screenshot above) works pretty well.
Added later: The one for the Union College area is fun.
(Thanks, Duncan)
Hi there. Comments have been closed for this item. Still have something to say? Contact us.