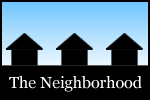 Among the topics in this most recent spin around the Capital Region's online neighborhood: bikes and buses, trolleys, 1/2 cent, Jumpin' Jack's, a day in the life of a pastry chef, Saratoga Winery, Alexis Diner, pizza, taverns, inspiration from Girl Scout Cookies, Albany to Brooklyn, the Cohoes Falls, and plastic treasure.
Randal gave feedback to CDTA about how its buses sometimes interact with bicyclists.
Carl recalled Albany's horse-drawn trolleys.
Chuck wondered if an old Lodge's 1/2 cent token he came across is still good.
Steve N. on why Jumpin' Jack's is "not just a restaurant." And Rob noted the coverage of the Jumpin' Jack's is the same every year.
New to The Neighborhood: Greg K with a great post about a day in the work life of a pastry chef.
Julie spent a Sunday afternoon at the Saratoga Winery.
The Traveling Brunchers stopped at Alexis Diner in East Greenbush.
Ashley checked out the new Gennaro's pizza place in Saratoga Springs.
Albany Jane shared some pics from the Tour de Tavern Pizza.
The Bee Balm Gal tried the new Henry's Tavern in Ballston Spa.
Jerry had the "stellar" fish and chips at The Local.
J+R enjoyed a donut from Cider Belly that was inspired by a Girl Scout Cookie.
Daniel on < href="http://fussylittleblog.com/2015/03/27/spring-cooking-upstate/">cooking during spring upstate.
Silvia went to Brooklyn for the opening of a show from by Albany artist.
Jackie spent a sunny afternoon at the Cohoes Falls.
And the furnace repair guy returned from Amy's basement with some treasure.
Hi there. Comments have been closed for this item. Still have something to say? Contact us.