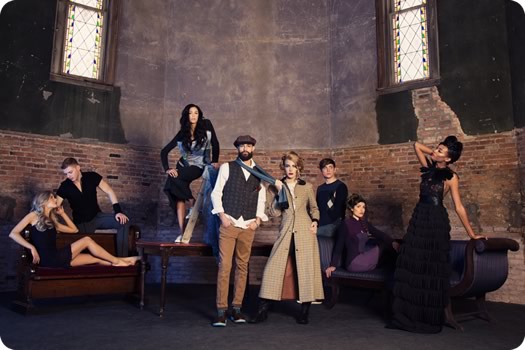 The Electric City Couture Fashion Show will be back at Universal Preservation Hall in Saratoga Springs April 25. Tickets are $15 and for sale online now.
Blurbage for this year's show:
The evening will showcase Signature Collections of 5 Regional Designers including Schenectady based special guest 'MA+CH (f. Marika Charles),' an international fashion brand and for the first time ever, a full mens line by Saratoga based 'frittelli and LOCKWOOD' supported by upcycled footwear designer Schenectady based 'The Last Gentleman Co.' The show will have roughly 55 male and female models on the runway. Targeted proceeds from this years show will go to the ongoing restoration work of Historic Universal Preservation Hall. ...
The Electric City Couture mission is to provide a platform to increase awareness for regional fashion designers and fashion support industries to stimulate a regional fashion based economy.
The show starts at 8 pm on Saturday, April 25. It's general seating, first come, first sit, with standing-room overflow.
photo: Lea Sophie Foto