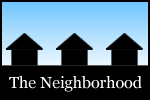 Among the topics in this most recent spin around the Capital Region's online neighborhood: education, meat, food allergies, Lord Kelvin, Catholicism, Millerton, Troy Night Out, staycationaurant, Nibble, TC Paris, The Hollow, 23-layer potato, from-NYC bagels, being charged for tap water, being out of cheese, and the return of the herons.

After two decades as a public school teacher, Silvia says she's "never been more discouraged about the future of my profession" than she is now.
Dominic thought about the current obsession with eating ever more meat.
Greg K on a recent situation shifting his perspective on food allergies.
Carl recalled that time Lord Kelvin, Charles Steinmetz, and Spencer Trask were all part of the same photo at GE in Schenectady.
Amy reflected on her decision to become a Catholic.
Julie took a day trip to Millerton.
Jen wandered around Troy Night Out.
Steve N. started a "staycationaurant" with three local stops.
Lorre wrote about loving the donuts at Nibble (except for one thing).
J+R had lunch at TC Paris.
Emily decompressed at The Hollow.
Steve enjoyed the 23-Layer Potato at Peck's Arcade.
Ashley had a from-NYC bagel in Ballston Spa.
Rochelle shared a story about a friend who reported being charged for tap water at a Schenectady restaurant.
Jon was a bit incredulous about he response he got at Market Bistro.