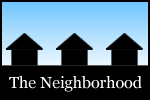 Among the topics in this most recent spin around the Capital Region's online neighborhood: personal tech in the country, the beauty and the stubbornness of life, a camouflaged butterfly, a bat rack, buffet lunch, the place that had been that place, Memphis King, Turkish food, beer bars, bread baskets, building blocks, bowling lanes, and adventures abroad.

An afternoon trip through Washington County prompted Jona to think about personal technology and social media.
Amy marveled at "the beauty and the stubbornness of life."
Jackie came across a camouflaged butterfly.
Found hanging on Randal's coat rack: a bat. (Also: Hooray for Frida!)
Steve N. subjected himself to lunch at Golden Corral.
Stephanie bid farewell to a Wolf Road restaurant that had been "that place" for her over the last four years.
More snippets from Dominic, including a few thoughts about more female chefs in restaurant kitchens.
Julie tried out Memphis King barbecue in Schenectady.
The Bee Balm Gal stopped in at Alaturco Mediterranean Grill in Ballston Spa.
Daniel collected a list of favorite beer bars.
One of Steve's readers asked about favorite restaurant bread baskets.
Carl on the literal building blocks of Albany and Schenectady.
Chuck got some shots of the old bowling alley in the Takk House.
And adventures abroad: Christine in Amsterdam, and Silvia in Paris.