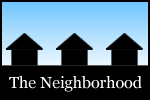 Among the topics in this most recent spin around the Capital Region's online neighborhood: the tests, Sufjan space at home, the Catskills, spring, tangled, the King of Washington Park, the Tour de Soft Serve, cheese and beer, brunch on the patio, Next Door Kitchen, pastry, Vermont, and quite the place.

Jon walked through his family's thinking on whether or not to opt out of the state's standardized testing.
Amy on the Sufjan Stevens show at The Palace: "It felt like church, only more so. People actually talk in church. For the first 45 minutes of Stevens' performance, no one said a word. Including Stevens."
A recent visit to France prompted Siliva think about the use of space in American homes.
Jona hiked North Mountain in the Catskills.
Jackie trained her attention on the some of the early spring details around Moreau Lake.
Chuck and a city of Albany employee helped save a Washington Park robin from being tangled in fishing line.
Paula caught a glimpse of the King of Washington Park.
Rochelle reflected on the lack of prominence for Filipino food in this area.
Daniel is bringing the Tour de Soft Serve back.
Steve N's "staycationaurant" spent a day in Troy.
Lorre recapped a cheese and beer tasting at City Beer Hall.
Randal pedaled to the Olde English for brunch on the patio.
Julie got a "fantastic plate" at the Next Door Kitchen in Ballston Spa.
Albany Jane shared pics from some creations at TC Paris Bakery in Saratoga Springs.
It as love at first site for R at a wine bar in Vermont.
Steve shared some bits from the Hudson Valley Hops event.
And Carl recalled the Eagle Tavern in Albany, which "turns out it had once been quite the place indeed."