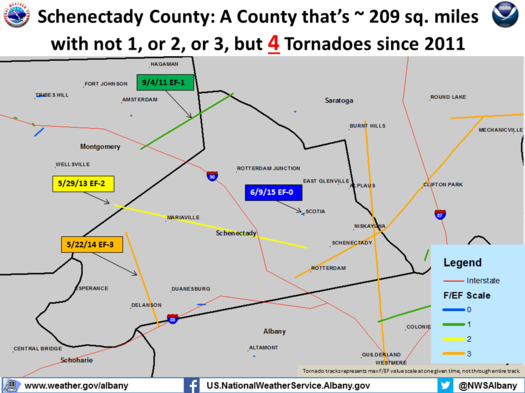 Unfortunate weather quirk: Since 1950 seven tornadoes have touched down in Schenectady -- four of them since 2011.
The National Weather Service Albany office pointed out that bit today as it shared the above map. It depicts the paths of those seven tornadoes. The labeled paths are the four since-2011 tornadoes, including this week's small tornado and microburst in Scotia.
By the way: The NWS Albany office has a page that collects info about significant weather events in the area. It's worth a look if you're a weather nerd.